09.11.2005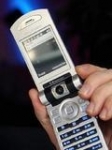 Bonjour à toutes et à tous,
Il y a du nouveau au sein de l'équipe REEL! Nous tenons à vous informer que les premiers services MOBILE de REEL sont en cours de préparation. Nous vous tiendrons au courant de la nature de ces services et des divers supports qui seront mis en place par nos soins!
Hello to all of you,
Something new within the REEL team! This is to inform you that we are ready to finalize the first MOBILE services of REEL. We will inform you accordingly about what type of services will be available and when they are running!
REEL MOBILE
08.11.2005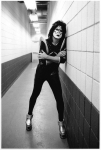 Que se passe t-il en ce moment dans les coulisses de REEL?
La situation est assez speed en ce moment car comme vous le savez maintenant l'album est mastérisé et prêt pour partir sous presse. On termine ces jours tout le concept visuel autour du CD. Tout cela sera remis prochainement à CD's AP pour commençer la production.
Nous travaillons aussi sur les divers points de ventes pour le CD: shop online, e-commerce, digital download etc ... Diverses options sont en cours de finalisation qui permettront rapidement la mise en vente du CD à vous tous où que vous soyez: en Suisse ou quelque part sur la planète terre! Ce jour n'est donc plus très loin. Nous pensons que d'ici la fin de ce mois tout sera prêt pour commercialiser le produit et de vous en faire profiter dans son intégralité.
Nous travaillons aussi sur plusieurs contacts pour préparer la scène ... eh oui des LIVE se présentent à REEL mais tout cela sera pour 2006 seulement. Une rubrique spéciale sous * REEL on Tour sera dévoilée dès que les toutes premières dates seront connues. Nous vous donnerons le max d'informations vous permettant de découvrir le groupe selon les dates concrétisées.
What is going on backstage for REEL?
Right now we are at full speed since the album is finished, mastered and ready to go into production. We are finishing the complete artwork around the album and all with go into press soon at CD's AP.
We are working hard by organizing the sales & distribution of the CD: shop online, e-commerce, digital download etc ... As of now we have several options being finalized and as soon as we know, you will know about it! We want to give the chance to everyone around the world to get a CD. This day is not far away anymore. We believe that in the next 2 to 3 weeks all will be done and finalized for distribution.
We are also working hard for the LIVE shows ...yes REEL will be on tour but all will be possible in 2006 only. We will inform you in a new category * REEL on Tour when you will find all the news as soon as it is available. It will give you the chance to discover the band live and ready to rock!
REEL MANAGEMENT
07.11.2005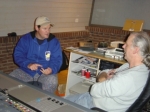 Un excellent souvenir de cette journée de mastering restera mon tête à tête avec Glenn. On a parlé de musique, de ce qu'il aime entendre et écouter, des autres artistes qu'il a eu la chance de croiser au cours de sa longue carrière (son plus grand succès fut de mastériser le groupe Take That et le tube "back for good"). Un grand moment qui me restera toute la vie. Le plus bel instant fut lors de la question cruciale: Qu'en pensez vous de la musique? Et la réponse fut: "well ... cela n'est pas de la pop ... cela est pas du rock ... très versatile comme style .. then it must be reel music!"
One of the great memories of the mastering day was my private chat with Glenn. I had the chance to talk with him about the music he liked, the bands he had the chance to meet and master their records. We also talked about music in general (His biggest succes as mastering was with the band Take That and the song "back for good") ... how the business is crazier than ever ... The true greatest moment was during the fatal question I asked him: So what do you think about the music? and his answer was: "well it is not pop ... it is not rock ... very versatile indeed ... then it must be reel music!"
BENE
05.11.2005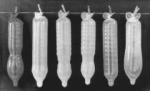 Something for all of you! A sample (about 45sec) of each song of the Album Lithium. The samples are produced in mp3 format (128kbs - 44000 Hz)! Enjoy to listen to each sample of the songs!
Voici enfin quelque chose pour vous! Les échantillons (env 45 sec) de chaque chanson de l'album Lithium. Les échantillons sont en format mp3 (128kbs - 44000 Hz)! appréciez et dévouvrez les!
Here they are! Les voici!
Play it loud! Mettez le son au max!
REEL BAND
04.11.2005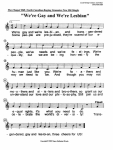 How can we present the album to you ? A good question ...
The easy answer is just to go through it step by step!
The album opens up with a fast piece, a true rocking song, a real opener of about three minutes long and instrumental: 15 seconds gives the sound and pace of the album. Then we go into a set of 3 fast songs which are heat of the action, livin' on livin' and way you were. All are in the 4 minutes range. They will give you the diversity potential of the band. After that you as a listener need a rest and are open to something different, something moody and spacy ... you enter who's behind the door? ... Then another more rock oriented song comes to you another day ... 5 minutes of sheer rock attitude. Up front in your face! Now that you understand the diversity of REEL you ready to face something with a mood and an attitude ... you are ready to be surprised and you are ready for something more conceptual ... no problem you will have it shadows in the stream of love ...a 6 minutes piece in 4 parts for you ... a small break ... you are ready for another fast rocker ... rythms of life ... a 3 minute piece to rock your brains out ... a true hit with its killing chorus! After 8 songs .. you need a small rest ... with nights ... a short musical guitar piece to ease the ears ... Then you enter it nerver rains ... a 4 minute song with a moody ambiance ... something more rocking? no problem just a dream away is in front of you ... amost 6 minutes long with a nice fade out ... a break ... now you are fully convinced of what REEL music is ... and as you are ready for the last strech of the album the 8 minute opus plays for you ... echoes ... blows your mind ... and as you want more ... we will finish of with a 6 minutes instrumental piece with reel music .... the end will put you at rest dear listener!
Comment vous présenter l'album?
Cela est une excellente question ... Mais le plus simple est de vous le présenter chanson par chanson ...
L'album commence avec une instrumentale de 3 minutes au tempo très rock ... 15 seconds ensuite un bloc de 3 chansons de 4 minute de moyenne se présente à vous avec des titres comme heat of the action, livin' on livin' et way you were. La tendance est donnée... musique rapide, entrainante, refrains à gogo de quoi chanter à tue tête! Ensuite vous êtes ouvert à autre chose, quelque chose avec plus d'ambiance aux effets cosmiques .. pas de soucis who's behind the door? s'offre à vous ... petit retour sur quelque chose de plus rock.. another day fait son travail ... 5 minutes de pur bonheur ... du rock plein les oreilles. Maintenant vous êtes prêt pour quelque chose de plus conceptuel ... shadows in the stream of love est là pour vous du haut de ses 6 minutes , une chanson en 4 parties ... une chanson qui rock un peu ? ... pas de problème ... rythms of life vous embarque... son refrain restera ancré ... petite pause nécessaire après tous ces sons aussi diverses que planants? nights petite instrumentale de guitare calme les oreilles ... pour attaquer it never rains, chanson de 4 minutes à ambiances multiples ... retour aux sources rock ? just a dream away avec son son léger mais précis nous emmènera sur ses 6 minutes vers un fade out très réussi ... petite pause ... et comme vous êtes maintenant pleinement convaincu de ce qu'est la REEL music ... attaquons l'opus de l'album du haut de ses 8 minutes ... echoes ... à vous couper le souffle ... et comme vous souhaitez encore plus ... terminons l'album par une instrumentale de 6 minutes environ ... reel music avec sa fin qui achèvera votre soif de plus ....
REEL BAND