02.01.2006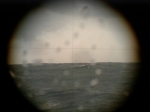 Cette période de fête est idéale pour passer en revue le potentiel musical du groupe! Passer en revue toutes les chansons, les nouvelles chansons. Faire le tri, garder le meilleur et surtout entamer la planification de 2006. En effet elle sera une très grande année où la promotion de LITHIUM sera le moteur de tout le travail mais aussi de joue LIVE et préparer un digne successeur à l'album en cours. En effet, comme déjà dit pas mal de fois LITHIUM est l'album qu'il était nécessaire de faire pour lancer la machine REEL. Maintenant il fa falloir concrétiser tout cela! Le musicscope est l'outil qui permet de voir au loin, de voir les chansons qui fonctionnent aussi bien sur CD qu'en LIVE. Le travail est intense! En tout cas la suite sera fort prometteuse!
BENE
This holiday season is a great time to take a deeper look at the musical material available! To play all songs, discover the new songs, make some choices, keep the best and start to plan 2006. Indeed the year will be full of promotion for LITHIUM which will be the true motor for this year but also bring the songs LIVE and prepare a great second album. Many times I have said that LITHIUM is the album that needed to be done to launch our REEL music machine again but we need also to consolidate all that. Our musicscope is our tool that will show us the way, allowing us to think forward and choose the best songs for the CD and LIVE of course! So much to do, so promising!
BENE
31.12.2005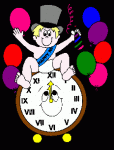 A REEL Happy NEW YEAR 2006 from all of us at REEL WEB!
The band wishes you all the very best!
May all your dreams come true and see you in 06!
2006 will be the LITHIUM year!
See you somewhere, somehow, somewhen on planet earth!
Cheers from our REEL VOODOO girls!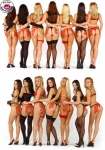 2006 will be a true hot year for all of us!
We count on all of you wherever you are on planet earth!
REEL WEB
30.12.2005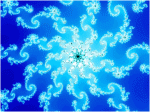 Wow aujourd'hui est un jour de grand froid super glacial! brrr! La nature semble morte! Elle est congelée sous cette glace blanche voire translucide et inerte! Tout simplement ... brrr brrr brrr!
Heureusement que le chauffage est poussé au max dans la fosse de BENE où les heures de guitare cumulent! En effet cela joue un max! Répétitions des chansons existantes! Préparation de nouvelles compositions! Le travail va bon train!
Wow Today is a very cold day on earth! All is just ice and cold! Nature seems dead frozen! Just brr brr brrr !
But BENE's PIT is heated to the max as rehearsals are under way and guitar time is getting better! Rehearsals for the songs and writing songs ... so much to do! Work is going on well!
REEL
27.12.2005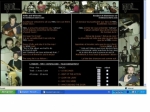 Voici une excellente nouvelle pour vous tous!
Le REEL musicstore est maintenant ouvert et totalement disponible, selon votre convenance, pour la vente directe des chansons de REEL ou de l'album LITHIUM.
Pour cela une seule adresse: http://www.reelmusicstore.com ou cliquer ici REELMUSICSTORE
Toutes les chansons sont en format mp3 128k/44000Hz soit un format idéal pour le digital download qui vous permettra d'écouter sur vos ipod, balladeurs ou mp3 sticks la musique de REEL avec la meilleure qualité possible!
Sinon pour tous les fans de musique qui aiment le produit fini avec pochette et paroles, vous pouvez commander le CD qui sera ensuite livré chez vous directement! Rien de plus simple!
Le REEL musicstore est le magasin parfait pour vos achats! En vous remerciant de votre confiance et de votre fidélité ici sur le site!
REEL MANAGEMENT
Here is a great news for you all!
The REEL musicstore is now open and at your full disposal to buy directly the songs from the album or the album itself!
One address you need to know: http://www.reelmusicstore.com ou just simply click here: REELMUSICSTORE
For those who wish to buy the songs on digital download mode, the songs are in mp3 128k/44000Hz format which makes it great on ipods, mp3 players or PC and REEL's music can be enjoyed at its best!
For all those who love the artwork and wish to have the CD with the leaflet/lyrics it is also possible to buy the CD itself which will be sent to you wherever you live!
The REEL musicstore is the real true shop next to you bringing you REEL's music even closer!
So get ready to do some shopping and we already thank you for your support and trust here on the band's website!
REEL MANAGEMENT
26.12.2005

Voici encore quelques nouvelles extraordinaires!
En effet REEL a signé un partenariat pour la distribution de l'album LITHIUM pour les marchés Suisse & Liechtenstein avec Phontastic.ch e& Cede.ch. Ces 2 sites sont très connus en Suisse! 2 points de ventes qui permettront à LITHIUM d'être vendu en copie CD facilement, directement et sans intermédiaires!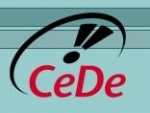 Le plus grand avantage est que phontastic.ch & Cede.ch sont des shops online très visités! Ils sont aussi ouverts en plusieurs langues: anglais, français, allemand etc .... ce qui les rend très internationaux aussi!
Finalement les seuls et vrais shops si proches de chez vous! Des sites simples d'utilisation, commandes rapides et livraisons immédiates!
Des vrais partenaires pour REEL!
Nous vous communiquerons dès que les liens directs sont connus!
REEL MANAGEMENT
Here are some additional great news!
Indeed REEL signed a distribution partnership with phontastic.ch & cede.ch. Those 2 very well known websites in Switzerland will distribute LITHIUM for the swiss and Liechtenstein markets! You will be able to get a hold of the CD very easily! Those wesites are very well visited! also available in many languages such as german, english, french make them truely international!
And the best part is that those sites are very easy when you order! That makes them the best shops near you ... the only shops near you!
For REEL true great partners!
We will communicate you the links as soon as we get them!
REEL MANAGEMENT