01.06.2015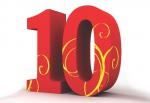 Hello to you all !
After celebrating BENE's, JAY's and JUL's birthdays earlier in the year, the band has hit a real milestone!
10 Years since the rebirth of the band back in 2005 with the Lithium Sessions. What a musical journey it has been since then and it s not over yet :-) We keep you posted very soon !
REEL WEB
Bonjour tout le monde!
Après les anniversaires de BENE, JAY et JUL fêtés dignement au début de cette année, le groupe a atteint une borne dans son existence!
En effet 10 ans se sont passés depuis la renaissance du groupe et les sessions de l'album Lithium. Une sacrée aventure musical cela fut depuis le début et ce n'est qu'un commencement :-) Les informations sur les nouveaux projets suivront sous peu!
REEL WEB
12.02.2015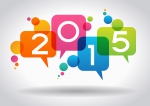 Hello to you all!
2015 is opening its doors to a new writing process. Indeed the preparation for a new REEL album is in the making, Also we will keep you posted all that has been going on in the REEL camp,
Stay tuned, more to follow
REEL WEB
Bonjour tout le monde!
2015 ouvert ses portes sur une nouvelle année avec au centre l'écriture d'un nouvel album. Nous vous tiendrons au courant de tout ce qui se passe au sein du groupe REEL. Alors restez en ligne,
REEL WEB
27.03.2014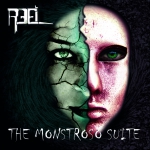 Bonjour tout le monde!
Nous venons de recevoir la confirmation que le "Monstroso Suite", EP de 4 chansons des sessions Mnstroso, est maintenant disponible sur tous les sites de téléchargements et cela worldwide.
L'année 2014 commence fort avec de la REEL music nouveau crû :-)
REEL WEB
Hello to you all!
We just received confirmation that the "Montroso Suite" , EP of 4 new songs from the Monstroso Sessions, is now available for digital download wordlwide.
A good start into 2014 with some new REEL music :-)
REEL WEB
06.01.2014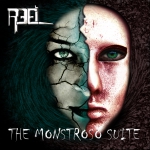 Bonjour tout le monde!
Voici la toute première information sur le groupe pour ce début d'année 2014! En effet le groupe va sortie un EP de 4 titres sous le titre de "The Monstroso Suite". Il s'agit de nouveaux morceaux enregistrés lors des sessions pour l'album "Monstroso" et qui seront donc disponibles sous peu pour tous les fans hardcore. Un petit quelque chose de spécial pour bien commencer 2014 avec une bonne dose de reel music :-)
Plus d'infos sur le contenu de ce EP lors du prochain bulletin
REEL WEB
Hello to you all,
So the very first news of the year 2014 is available. Indeed the band will release an EP of 4 songs under the title "The Monstroso Suite". The EP holds basically 4 new songs recorded during the Monstroso sessions and will be available for all hardcore fans. A special treat to stat of 2014 really well and in reel music :-)
More about the EP is to come so stay tuned!
REEL WEB
03.01.2014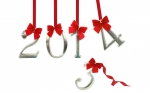 Bonjour tout le monde,
Bonne année 2014 à tout le monde! Que cette nouvelle année soit roche en REEL music, et elle le sera! Restez à l'écoute, prochainement de nouvelles informations concernant le groupe ...
REEL WEB
Hello to all,
Happy new year 2014 to you all. This new year will be another great year for REEL with more music to come. Stay tuned as soon soon soon you will hear some new soon infos about the band ...
REEL WEB