08.10.2005
07.10.2005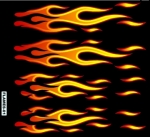 To you all sorry for the delay of the news but right now it is maximum overdrive time within the REEL team! This weekend will be awesome! We will see where the CD will be produced, we will see the mastering office and discuss a few things with the mastering engineer and we will be back in the studio to continue to slice, cut and mix the album! Also today we will pretty much be involved in the artwork which is starting to look great. We have chosen now all the elements in order to attack the concept of the booklet which will come along with the CD. So right now so mush to do! Also we thank you already for your presence and patience, many good things are coming!
Toute l'équipe de REEL est sous maximum overdrive en ce moment et nous nous excusons du retard dans le partage de l'information. Ce weekend sera gigantesque! En effet nous irons voir où le CD sera produit, nous irons également voir l'endroit magique où l'album sera mastérisé et surtout nous serons de nouveau dans le studio pour terminer le slicing, le cutting et le mix de l'album! Vous pouvez donc vous imaginer le boulot qui est devant nous. La tâche est énorme mais nous sommes si proches du but! Aussi du côté artistique nous tournons au maximum avec la pochette et le livret. Tous les choix sont faits, il ne reste que mettre tout cela ensemble! Tant de bonnes choses arrivent et sont devant nous!
Thank you to tall and stay tuned! REEL is the best place to be!
REEL WEB
05.10.2005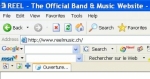 We had to make some modifications regarding email and web address:
www.reelmusic.ch is born and is the official address of the band. The other web address which is www.i-reel.ch will remain in place as some of you know it and we wish to give you some time to adjust your favorites and bookmarks!
info@reelmusic.ch will be the new email address allowing you to write us or any members of the band. you have the chance to ask questions, etc ... We will give you an answer!
Comme vous pouvez le constater quelques modifications furent nécessaires pour les adresse web et email:
www.reelmusic.ch est le site du groupe! L'ancienne adresse www.i-reel.ch restera ctive aussi longtemps qu'il sera nécessaire pour vous de modifier vos favoris et signets!
info@reelmusic.ch sera la nouvelle adresse email pour vous tous de communiquer avec nous ou les membres du groupe et de poser toutes les questions souhaitées... Nous vous donnerons toujours une réponse!
REEL
04.10.2005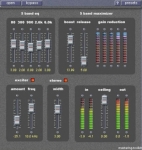 Here are the new dates for the "Lithium" sessions: 09.10 and 13.10 - regarding our timetable, those sessions should be enough in order for us to complete the master CD which then will go into the mastering process!
Voici les nouvelles dates pour les sessions "Lithium": 09.10 et 13.10 - selon notre planning ces sessions devront être les dernières permettant la finalisation du fameux master CD qui passera ensuite le processus de mastering!
Stay tuned!
REEL Music is coming to you ... very soon!
REEL WEB
03.10.2005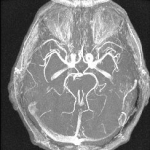 Voici quelques nouvelles depuis le studio où la phase de Slicing a commençé! En effet vu le nombre de prises, il a fallu prendre le couperet et hop slicer dedans! Le but était surtout de garder que le meilleur des pistes et surtout les plus utiles. Bien sûr nous avons aussi profité de nettoyer les pistes en coupant au plus près du son pour éliminer les bruits de fonds, les interférences sonores etc ... Un sacré boulot de concentration avec quelques prises de têtes!
La 2ème grande étape fut de mettre tous les effets sur chaque piste de chaque chanson tout autant appliquant ce processus à chaque chanson pour reste le plus homogène possible!
Here some news from the studio where the slicing action has begun! Due to the fact that we have some many waves for each song, slicing was welcome! The main goal was to keep only the best and what is actually needed for each song! Also we brushed all waves up to the sound in order to eliminate all background noises ... What a mind job that is! hours and hours of working!
Second main step was to put all effects needed on all waves for all songs. This allows us to have an unity on all songs!
Le but est proche, nous y sommes presques mais il y a encore du travail devant nous!
The goal is near to be achieved but still some work needs to be done!
REEL WEB