11.12.2005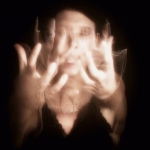 Quelle sensation extraordinaire cela peut être que de pouvoir jouer librement de son instrument sans limite de temps ni de pression! On se sent comme déconnecté, comme libre, comme un nuage seul dans un ciel bleu. On se sent tout simplement musique!
La musique nous métamorphose, nous rend meilleur et cela quelque soit le style joué. L'harmonie du moment est tel que le bonheur en est totalement palpable!
Ces dernières soirées passées dans la fosse permet de vivre des moments de musique forts et uniques. La page blanche se remplit vite de notes, de mots pour donner forme à de nouvelles chansons, de nouveaux grands moments de bonheur!
En ce moment et dans l'attente de la sortie finale de Lithium, je me sens déconnecté, suis hors du temps!
Really the greatest feeling of all that being able to play the instrument without any limits, without any pressure, without any frontiers! Feels like being disconnected, freedom is near! It is like being a single cloud in the big blue sky! Feels like being music!
I am convinced that music changes people, can make them better. It does not depend on the style played! The happiness of the moment is so real!
The last couple of nights spent in the pit allowed me to feel those true great moments. The white page is filled with music and words, the birth of new songs emerging is such a joy!
In this moment of waiting of the final release of Lithium, I feel disconnected, out of time!
BENE
10.12.2005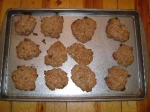 Voici les dernières nouvelles du front!
Le nouveau red book et son back up sont bien arrivés en Allemagne et la production de ce produit aussi délicieux que subtil peut enfin commencer! Une excellente nouvelle donc! Le suspense reste entier jusqu'au bout mais nous sommes maintenant convaincus que le dernier bout de la ligne droite est devant nous. Plus que quelques jours et "Lithium" sera à votre entière disposition!
Latest news from the field!
The new red book and its back up have arrived in Germany and production of the super delicious product is starting. A great news indeed! But the suspense like a crazy thriller remains intact as we will be fully convinced only when "Lithium" is here available for your all. It is the last line of the last line ... It is a close as it can get!
REEL WEB
09.12.2005
Hier soir nouvelle ambiance de fête dans la fosse, le bocal de BENE. En effet les guitares furent mises à rude épreuve crachant les notes souhaitées pour donner vie aux diverses musiques jouées durant la soirée. Vraiment une période très chouette pour notre guitariste/chanteur qui passe en revue les nouvelles compositions avant de les présenter aux autres membres du groupe. En plus ces moments uniques permettent aussi de jouer aussi longtemps et aussi fort que possible, ce qui fait un bien fou ...
Avides de titres vous êtes? mhmm ... voici quelques titres supplémentaires alors: "Chorus", "Don't stop me", "Heartbreaker", "Had a Dream", "From me 2 you", "Break Out", "Empty Promises", "Reaction to Love" etc ... Sinon patience pour les détails ... Cela arrive!
Another night in BENE's pit! The guitars were screaming for vengeance as the notes that were spitted out by them gave full life to the different music played. Really a very good time for our guitarist/singer as we can review all new stuff before showing it all to the other band members. Also a great time to play as long and as loud as possible, it always gives a great chill!
Want some songs titles and infos? Well well ... here a few titles of upcoming songs: "Chorus", "Don't stop me", "Heartbreaker", "Had a Dream", "From me 2 you", "Break Out", "Empty Promises", "Reaction to Love" etc ... Patience... More is to come in a near future!
REEL WEB
08.12.2005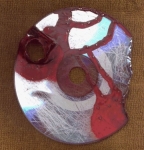 Ici cela est l'effervescence totale! Le red book qui est défectueux est de retour et les contacts sont pris pour faire produire un nouveau avec un back up! En principe et selon les informations reçues, dès réception cela part directement direction Allemagne où se trouve la société qui produit physiquement les CDs. Ce qui est fou est qu'il a fallu plusieurs jours pour reconnaitre le problème qui ensuite fut résolu en quelques heures. Donc la production va enfin pouvoir commençer et permettre de finaliser l'album "Lithium". Un grand ouf de soulagement est poussé ici bien que seul l'arrivée des cartons contenant le CD sera source de certitude!
Here everybody is in a rush! The broken red book is back and after several contacts a new one is being produced with a back up! If all goes well and depending upon the received informations, as soon as the new red book arrives it will go to Germany to the company producing the CD where the production will resume. What is crazy is that a problem that took weeks to be aknowledged, took only a few hours to be solved finally! Well ... we all hope here that "Lithium" will be soon finished. Everybody here is quite happy but the final relief will happen upon reception and control of the CD when it comes out of the shipping box!
REEL WEB
07.12.2005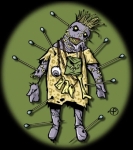 Le groupe REEL subit il un rite VOODOO?
La question est ouverte!
En effet alors que tout semblait aller si bien voici que les problèmes arrivent et les solutions tardent à se dessiner!
Il y a quelques jours nous vous informions que le fameux red book était inutilisable pour créer le fameux glasmater, CD permettant la production de masse, et qu'un remplaçement était nécessaire! Tout semblait être résolu mais non le nouveau red book n'est pas produit, pas de contact avec le mastering studio, impossible de joindre quelqu'un ... Un sort est il jeté sur le groupe? Que faire? Se munir d'eau bénite et asperger toute personne s'occupant du groupe afin d'exorciser ce sort?
Pas de réponse pour le moment ... Le plus grand souci est que la production n'est toujours pas commençé et le tout se fait sérieusement attendre! Le pire est que vous devez en pâtir de cette situation fort désagréable! Aussi pour le groupe car pas mal de choses sont prêtes concernant la communication et le marketing de l'album!
Une chanson sur le sujet "Voodoo" s'impose! sacrée frustration! Nous vous tenons au courant du développement de la situation!
Is REEL band under a VOODOO spell?
Well all seemed to go so well until now but strange problems appear and no solutions are available for the moment!
A few days ago we informed you about the famous red book. We can not use it to produce the glasmaster CD allowing to go into production. A new red book was suppoed to be produced and sent to us. Never arrived! we called up the mastering studio: nobody available, nobody home! is there a spell on the band? What to do? Do we need to use some holy water on all people working for the band to break the spell?
No answers for the moment ... The main worry is that all is ready and the production has not even started yet! Our main worry is for you having to wait some additional time before being able to get a hold of a copy!
A song about "Voodoo" needs to be written! So frustrating! We keep you informed!
REEL MANAGEMENT