29.10.2005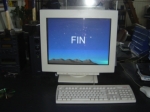 Today is a day to remember as we have done all that is possible for the album "Lithium" to sound as good as it can be!
Now we await the true judgement of the mastering day!
It is with sadness that the recording sessions are concluded for "Lithium" ... well it is until next time ... Next time? yes sure .... there will be another album ... For the moment "Lithium" will live its live among you all and hope that the album bring the satisfaction we put into making it!
Aujourd'hui est un jour dont nous allons nous souvenir toute une vie!
En effet tout fut fait pour que "Lithium" sonne le mieux possible. Nous attendons maintenant le fameux jour de mastering comme notre jugement dernier!
Cela est avec une grande tristesse que les sessions enregistrement pour Lihtium prennent fin... jusque la prochaine fois ... La prochaine fois? eh oui ... il y aura un autre album ... mais pour le moment laissons "Lithium" vivre sa vie auprès de vous et nous espérons que l'album vous apportera autant de plaisir à le découvrir que nous à le réaliser!
REEL BAND
28.10.2005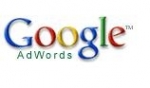 REEL trusts Google AdWords to spread the reel news through the world via internet. A true great service! We hope that people who never heard about REEL and are interested in music will have the chance to get in contact with us and discover the world of REEL Band & Music. Internet is a great thing allowing us to be known in places where we never expected! We just say thanks and welcome to the world on www.reelmusic.ch!
REEL fait confiance à Google AdWords pour faire connaitre les reel news à travers le monde grâce à internet. Nous espérons que des gens qui n'ont jamais entendu parler de REEL et qui aiment la musique, pourront nous découvrir grâce à ce moyen de communication, le monde de REEL Band & Music. Internet est un formidable moyen de communication qui nous permettra d'être connu dans des endroits inimaginables. Nous souhaitons juste dire merci et bienvenue dans notre monde sur www.reelmusic.ch!
REEL WEB
27.10.2005

THE FINAL CUT IT IS ... No more changes! We have listened the album and it feels great! NO more changes! And we have it the real final CD master which will go into mastering soon! We keep you informed about that process also as soon as we can tell you more!
Nous avons le FINAL CUT ... Plus de changements! Le processus d'écoute est terminé et l'album sonne super! Plus de changements! Nous avons donc ce fameux CD master final qui passera au processus du mastering. Cela aura lieu prochainement, nous vous en dirons plus dès que possible!
REEL
26.10.2005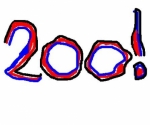 Yes we can celebrate it! Our 200 note is today!
Thank you to all of you to follow the crazy musical adventures of REEL.
We are so proud to have you with us on this incredible journey down the roads to Babylon!
Eh oui quelque chose a célébrer! Ceci est la note 200!
Merci à toutes et à tous de suivre quotidiennement les folles aventures de REEL.
Nous sommes très fiers de vous savoir avec nous sur ce voyage incroyable sur les routes de Babylone!
REEL BAND, WEB, MANAGEMENT & of course ... MUSIC
25.10.2005

"Lithium" will be produced as a CD by CD's Audio production, a company of great quality based in Péry, Switzerland. You can find more details under www.cdsap.ch More specialised in classical music then in REEL music, CDsap does a great job in the quality of the product. That is exactly what we are looking for! Quality! We have just finished the administrative paper work! All seems ready to go! The production will be able to start very soon!
"Lithium" sera produit comme CD auprès de CD's Audio production, une société basée à Péry en Suisse. Plus de détails sont à votre disposition sous www.cdsap.ch. Cette société est plutôt spécialisée dans la production de musique classique que dans la REEL music mais offre une très grande qualité de service. Et nous recherchons exactement cela ... La qualité! Le côté administratif se termine avec la signature des documents! Tout semble en ordre ... la production pourra commencer prochainement!
REEL WEB