« 2013-02 | Page d'accueil | 2013-10 »

23.03.2013
MONSTROSO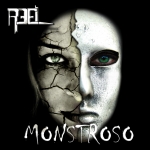 1. Roads to Babylon (5:44)
2. The Placebo Effect (4:54)
3. There is Something New Today (4:27)
4. Killing Tuesday (3:38)
5. Somebody to Rock Me (4:01)
6. In a Time of Grief ( 3:47)
7. Robot Heart (3:45)
8. Soldiers Under Fire (4:50)
9. Touch the Sky (3:37)
10. Baby Electric (4:14)
11. The Words Unsaid (4:34)
12. We Belong (4:33)
13. Live Today (4:27)
14. Until the day of My Last Breath (Babylone Home) (8:15)
All songs written by Benedikt Fontana / REEL
c p 2013
over 64 minutes of rocking reel music!
enjoy it loud :-)
"Monstroso" out now !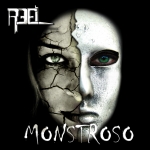 Bonjout tout le monde!
Voici voilà! La nouvelle tant attendue est enfin arrivée! Le nouvel album de REEL "Monstroso" est enfin disponible ... eh oui après tous ces mois d'attente c'est enfin officiel!
Les détails vont suivre sous peu et l'album est disponible sur toutes les plateformes digitales musicales en mode download ou streaming ! enjoy it loud :-)
REEL WEB
Hello to you all!
So Indeed the day has come! The new album "Monstroso" of the band REEL is out now and available on all digital download platforms. So the long wait is ended.
Stay tuned for the details of the album and if you get a chance to listen to it, enjoy it loud :-)
REEL WEB
05.03.2013
listen to the single "Killing Tuesday"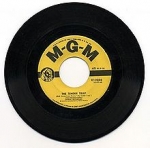 Bonjour tout le monde!
Voici le lien pour écouter la nouvelle chanson "Killing Tuesday" et le single est disponible sur tous les sites de téléchargements musicaux!
Découvrez et appréciez :-)
REEL WEB
Hello to you all!
Here is the link to listen to the song "Killing Tuesday" and the single is available on all digital downloads websites.
Listen and enjoy it :-)
REEL WEB