28.10.2005
Spread the reel news!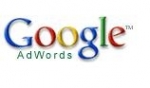 REEL trusts Google AdWords to spread the reel news through the world via internet. A true great service! We hope that people who never heard about REEL and are interested in music will have the chance to get in contact with us and discover the world of REEL Band & Music. Internet is a great thing allowing us to be known in places where we never expected! We just say thanks and welcome to the world on www.reelmusic.ch!
REEL fait confiance à Google AdWords pour faire connaitre les reel news à travers le monde grâce à internet. Nous espérons que des gens qui n'ont jamais entendu parler de REEL et qui aiment la musique, pourront nous découvrir grâce à ce moyen de communication, le monde de REEL Band & Music. Internet est un formidable moyen de communication qui nous permettra d'être connu dans des endroits inimaginables. Nous souhaitons juste dire merci et bienvenue dans notre monde sur www.reelmusic.ch!
REEL WEB