18.01.2006

Bien que le groupe reste très discret sur ses actions dans le domaine de l'humanitaire, il lui tenait à coeur de vous parler d'Handicap International et de son combat contre les mines anit-personnels. Une organisation que BENE soutient depuis des années et il est tout à fait normal que cela continue!
Nous souhaitons simplement vous communiquer le lien de cette organisation et bien sûr si vous souhaitez devenir membre ou faire une donation, nous vous recommandons cette organisation
REEL MANAGEMENT
As you know the band remains very discreet about its implication in the Humatarian help but it was important to talk about Handicap International and its fight against land mines! It is an organization that BENE helps since years and no doubt will continue to do so!
We just wanted to awake the awareness among you and of course if you wish to become a member or a donator, you are gladly invited to do so!
REEL MANAGEMENT
17.01.2006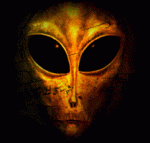 Bonjour à toutes et à tous,
Aujourd'hui le temps est venu de faire un petit alien break! Beaucoup de choses se passent en coulisses et le décollage de la REEL music est imminent! En effet vous avez pu suivre dans l'intimité la création du groupe ainsi que l'album LITHIUM et doucement tout s'ouvre vers l'extérieur! Tout d'abord les points de ventes pour faire connaitre l'album et les chansons mais aussi l'approche media qui commence à prendre forme! Par moment on se sent un peu comme un alien à essayer de convaincre de radios etc .. mais bon ... On vit avec et on va tout faire ce qu'il faut pour faire connaitre REEL et sa musique!
Plus de news arrivent et merci de votre patience!
REEL
Hello to you all,
Today we are making a small alien break! Many things are cooking backstage and the take off of REEL's music is coming! Well you had the chance to discover the birth of the band and the album LITHIUM and slowly our intimacy opens up! First of all the point of sales are increasing to create the awareness of the album and the songs. Nos it is going to be more media orientated. But sometimes you feel like a real alien trying to convince radios stations ... well well ... We live with it and make the best out of it to make REEL's music known to the public!
More news to come and thank you for your support
REEL
16.01.2006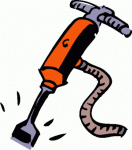 Une petite idée musicale me vient à l'esprit avec un titre pareil! Après le Sledgehammer de Peter Gabriel et le Hellhammer du groupe Accept ... Pourquoi REEL n'aurait pas son propre Hammer sous la forme d'un Jackhammer ... L'inspiration me vient ... cela sera certainement un morceau instrumental avec ce titre ...à garder pour le futur!
Sinon d'ores et déjà je profite de faire un petit cadeau pour toutes celles qui aiment le pillonage et qui découvrent dieu lors du moment crucial: jackhammer_20jesus.jpg
Enjoy ;-)!
BENE
Well a new musical piece comes to live in my head with such a great title! After the Sledgehammer of Peter Gabriel and the Hellhammer of Accept ... well why should not REEL have its own hammer ... and why not a Jackhammer! Inspiration takes me ... This will certainly be a musical piexe .. something that rocks bad .. to keep for the future!
But I can already make a little gift to all that love to be hammered and see God in the most crucial moment: jackhammer_20jesus.2.jpg
Enjoy ;-)!
BENE
15.01.2006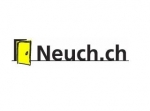 Bonjour tout le monde,
Voici une découverte de news concernant le groupe et cela sur le site de Neuch.ch! Nous tenons à vous la faire partager Il faut dire que la ville de Neuchâtel est un peu le fief du groupe puisque le studio où Lithium est né s'y trouve et que JAY, PAT et JUL sont de la région!
Donc merci à Neuch.ch pour cela en espérant que les lecteurs du site sont nombreux et que REEL devienne de plus en plus connu du grand public! Merci à Neuch.ch
REEL WEB
14.01.2006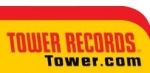 Bonjour tout le monde!
Aujourd'hui est un autre grand jour pour REEL puisque nous venons de recevoir l'information que le CD du groupe est en vente au sein du plus grand magasin de musique des USA: TOWER records!
En effet TOWER records est la plus grand magasin de disques, CDs etc ... aux USA! De quoi nous rendre fiers une fois de plus du travail accompli!
Nous profitons d'ores et déjà de remercier toute personne qui a acheté l'album soit sous forme de CD, en mode digital ou simplement une chanson chez un de nos partenaires! Il est important de redire que les prix sur les divers sites nous avons que peu voire pas d'influence et que nous nous excusons des divers prix proposés. Mais nous nous battons au quotidien pour que le prix reste accessible à tout le monde!
Merci d'être avec nous, cela est si important pour nous!
REEL ROCKS!
Hello to you all around the world!
Today we have some great news for you as we have just been informed that the Album is being sold in the greatest music through the US: TOWER records!
Indeed TOWER records is the biggest shop of records, CDs etc ... through the states! That can only make us proud of the work done here!
Therefore we would like to take the chance to thank everybody that has bought the album as CD or in digital mode, or a song of the album by one of our partners! Thank you! Also we would like to remind you all that the prices change from site to site and that we have little to say about that. We apologize for that but we keep pushing everywhere to have the best price possible for everybody!
Thank you to be with us, it means so much!
REEL ROCKS!