11.12.2005
Disconnected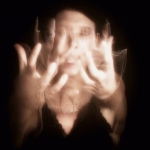 Quelle sensation extraordinaire cela peut être que de pouvoir jouer librement de son instrument sans limite de temps ni de pression! On se sent comme déconnecté, comme libre, comme un nuage seul dans un ciel bleu. On se sent tout simplement musique!
La musique nous métamorphose, nous rend meilleur et cela quelque soit le style joué. L'harmonie du moment est tel que le bonheur en est totalement palpable!
Ces dernières soirées passées dans la fosse permet de vivre des moments de musique forts et uniques. La page blanche se remplit vite de notes, de mots pour donner forme à de nouvelles chansons, de nouveaux grands moments de bonheur!
En ce moment et dans l'attente de la sortie finale de Lithium, je me sens déconnecté, suis hors du temps!
Really the greatest feeling of all that being able to play the instrument without any limits, without any pressure, without any frontiers! Feels like being disconnected, freedom is near! It is like being a single cloud in the big blue sky! Feels like being music!
I am convinced that music changes people, can make them better. It does not depend on the style played! The happiness of the moment is so real!
The last couple of nights spent in the pit allowed me to feel those true great moments. The white page is filled with music and words, the birth of new songs emerging is such a joy!
In this moment of waiting of the final release of Lithium, I feel disconnected, out of time!
BENE