03.10.2005
Sliced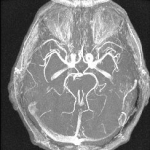 Voici quelques nouvelles depuis le studio où la phase de Slicing a commençé! En effet vu le nombre de prises, il a fallu prendre le couperet et hop slicer dedans! Le but était surtout de garder que le meilleur des pistes et surtout les plus utiles. Bien sûr nous avons aussi profité de nettoyer les pistes en coupant au plus près du son pour éliminer les bruits de fonds, les interférences sonores etc ... Un sacré boulot de concentration avec quelques prises de têtes!
La 2ème grande étape fut de mettre tous les effets sur chaque piste de chaque chanson tout autant appliquant ce processus à chaque chanson pour reste le plus homogène possible!
Here some news from the studio where the slicing action has begun! Due to the fact that we have some many waves for each song, slicing was welcome! The main goal was to keep only the best and what is actually needed for each song! Also we brushed all waves up to the sound in order to eliminate all background noises ... What a mind job that is! hours and hours of working!
Second main step was to put all effects needed on all waves for all songs. This allows us to have an unity on all songs!
Le but est proche, nous y sommes presques mais il y a encore du travail devant nous!
The goal is near to be achieved but still some work needs to be done!
REEL WEB