30.12.2005
FROST!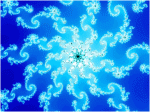 Wow aujourd'hui est un jour de grand froid super glacial! brrr! La nature semble morte! Elle est congelée sous cette glace blanche voire translucide et inerte! Tout simplement ... brrr brrr brrr!
Heureusement que le chauffage est poussé au max dans la fosse de BENE où les heures de guitare cumulent! En effet cela joue un max! Répétitions des chansons existantes! Préparation de nouvelles compositions! Le travail va bon train!
Wow Today is a very cold day on earth! All is just ice and cold! Nature seems dead frozen! Just brr brr brrr !
But BENE's PIT is heated to the max as rehearsals are under way and guitar time is getting better! Rehearsals for the songs and writing songs ... so much to do! Work is going on well!
REEL