31.12.2005
A REEL Happy NEW YEAR 2006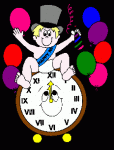 A REEL Happy NEW YEAR 2006 from all of us at REEL WEB!
The band wishes you all the very best!
May all your dreams come true and see you in 06!
2006 will be the LITHIUM year!
See you somewhere, somehow, somewhen on planet earth!
Cheers from our REEL VOODOO girls!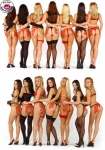 2006 will be a true hot year for all of us!
We count on all of you wherever you are on planet earth!
REEL WEB