17.01.2006
Alien break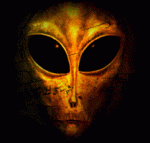 Bonjour à toutes et à tous,
Aujourd'hui le temps est venu de faire un petit alien break! Beaucoup de choses se passent en coulisses et le décollage de la REEL music est imminent! En effet vous avez pu suivre dans l'intimité la création du groupe ainsi que l'album LITHIUM et doucement tout s'ouvre vers l'extérieur! Tout d'abord les points de ventes pour faire connaitre l'album et les chansons mais aussi l'approche media qui commence à prendre forme! Par moment on se sent un peu comme un alien à essayer de convaincre de radios etc .. mais bon ... On vit avec et on va tout faire ce qu'il faut pour faire connaitre REEL et sa musique!
Plus de news arrivent et merci de votre patience!
REEL
Hello to you all,
Today we are making a small alien break! Many things are cooking backstage and the take off of REEL's music is coming! Well you had the chance to discover the birth of the band and the album LITHIUM and slowly our intimacy opens up! First of all the point of sales are increasing to create the awareness of the album and the songs. Nos it is going to be more media orientated. But sometimes you feel like a real alien trying to convince radios stations ... well well ... We live with it and make the best out of it to make REEL's music known to the public!
More news to come and thank you for your support
REEL