25.09.2007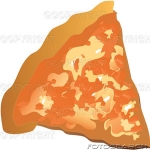 Bonjour à toutes et à tous!
Nous allons profiter de vous présenter chaque morceau de l'album "Dominion". Nous commençons par le titre "Slice It" qui ouvre l'album avec son ambiance rock pure et dure. Une instrumentale comme le groupe les aime tant!
REEL WEB
Hello to you all!
We glad to be able to present you each song of the new album "Dominion". We will start of with the track called "Slice It" which is a true album opener with its sheer rock ambiance. An instrumental piece which the band loves to do!
REEL WEB
06.09.2007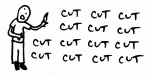 Bonsoir à toutes et à tous!
La coupe finale pour l'album Dominion aura lieu demain soir au Studio Colors. Donc encore pas mal de travail mais demain soir l'album devrait être dans sa version définitive. Et donc ensuite des tonnes de suprises pour vous à découvrir ici sur le site du groupe!
REEL WEB
Hello to you all!
The final cut of the album Dominion will take place tomorrow evening at the Colors Studio. Indeed still some work needs to be done but the album should be cut in its final version. And tons of surprises will be expecting you right here on teh band's website!
REEL WEB
08.08.2007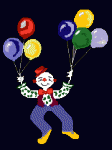 Aujourd'hui est un grand jour au sein du groupe REEL.
En effet PAT fête son anniversaire et cela va promettre! Fête, danse et fun seront à l'honneur ce soir!
Happy Birthday PAT!
REEL WEB
Today is a big day within the REEL band.
Indeed PAT celebrates his birthday and it will be fun! Party, danse and fun will be available all night!
Happy Birthday PAT!
REEL WEB
15.07.2007

Tout le monde au sein de REEL WEB essaye d'entrer dans le studio pour voir ce qui s'y passe! Chhh ... est la règle d'or car le groupe est en plein mix!
A toutes et à tous! Cela sonne! Une bombe sonore de mélodies, de sons, de chansons donnant tout le sens à la REEL music!
L'état des travaux est très avancé et le résultat final est très très proche! Encore un peu de patience!
REEL WEB
Everybody at REEL WEB try to enter the studio to see what is going on inside! Chhh ... is the golden rule as the band is fully in the mix!
To you all! It just sounds super! A true melodic bomb with great sounds, ambiances and songs that give the full meaning to REEL music!
The works are going on great and the final result is soon available! So a little more patience! Good things come!
REEL WEB
13.07.2007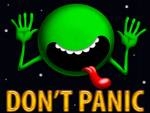 Wow ... un vendredi 13 ... Pas de panique! Rien n'arrêtera les boys de travailler en Studio! Vous pouvez compter sur tous les membres de REEL!
Par contre vous, attention car on se sait jamais! :-) Jason est peut-être dehors, quelque part! ;-)
REEL WEB
Wow .. a friday the 13th ... Well DO NOT Panic! Nothing will stop he boys from being in the studio and workingü You can count on all members of REEL!
But for your sake .. be careful .. you never know! :-) Jason might till be out there, somewehere! ;-)
REEL WEB