25.09.2007
#1 "Slice It" - The "Dominion" opener!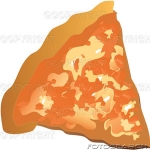 Bonjour à toutes et à tous!
Nous allons profiter de vous présenter chaque morceau de l'album "Dominion". Nous commençons par le titre "Slice It" qui ouvre l'album avec son ambiance rock pure et dure. Une instrumentale comme le groupe les aime tant!
REEL WEB
Hello to you all!
We glad to be able to present you each song of the new album "Dominion". We will start of with the track called "Slice It" which is a true album opener with its sheer rock ambiance. An instrumental piece which the band loves to do!
REEL WEB