08.06.2006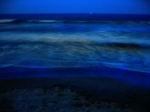 Nous avons reçu des nouvelles de notre guitariste chéri BENE. la mer est superbe, les plongées divines ... cela est l'aventure au bout du monde comme nous avons pu le découvrir dans de nombreux reportages dédiés à la mer!
BENE enjoy yourself!
REEL WEB
We just received news from our favorite guitar player BENE. The sea is great, the diving superb and all there is to see divine! ... That is true adventure at its finest at the end of the world as we have seen in so many documentaries talking about the sea!

REEL WEB
04.06.2006
Way you Were est le 2ème single de l'album LITHIUM. D'ici quelques jours vous pourrez entendre et télécharger gratuitement la chanson sur le site de onmadi.com! Profitez et nous attendons votre feedback avec impatience!
Way You Were is the band's 2nd single from the album LITHIUM. In a few days you will be able to hear it in full track mode and download it free of charge from the website onmadi.com! Enjoy and we can't wait for your feedback!
31.05.2006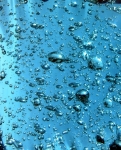 BENE est en route pour une destination lointaine, direction le dernier sanctuaire de la nature sur la planète terre: Cocos Islands & Mapelo Islands. En effet il va participer à une véritable aventure sous-marine à bord du fameux Seahunter. De la plongée sera au programme avec bien sûr découverte de ces îles mais aussi une expédition avec un sous-marin de poche pour voir les fonds par 400m de profondeur ... brrr brrr brrr !!!
REEL WEB
BENE is underway to a foreign destination, the last sanctuary of nature on earth: Cocos Islands & Malpelo Islands. Indeed, he will be part of a great underwater adventure onboard the famous Seahunter. Diving will be the main thing but also to discover the islands, the nature's last preserved treasure on earth, and a submarine dive to a depth of 400m ... brrr brr brr !!!
REEL WEB
29.05.2006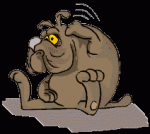 Entre deux déplacements, cela sera une journée de musique pour BENE qui va profiter de ces rares moments de calme pour jouer avec sa guitare! En effet il semble que quelques idées nouvelles sommeillent et doivent sortir pour être enregistrées afin de ne pas les oublier! Toujours important d'avoir du matériel d'enregistrement pour mémoriser ces idées qui viennent et qui partent! Imagination quand tu nous tiens!
Between two breaks today will be a music day for BENE as he can benefit from those rare moments to play the guitar! Indeed new ides of music pieces have come and need to come to be recorded, to be remembered. Always important to way some recording material available to catch the music in case it sould get forgotten. Imagination when it gets you!
REEL WEB
26.05.2006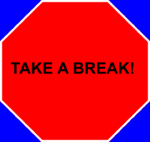 Tous les membres du groupe vont faire un petit break de quelques semaines pour éliminer toute la pression engendrée lors des sessions d'enregistrement et dans le cadre des répétitions pour les LIVE futurs. Ceci sera très bénéfique car il est toujours bon de prendre un peu de distance de tout pour revenir avec des idées nouvelles, fraiches et surtout être en pleine forme.
REEL WEB
All the members of the band will take a break during the next couple of weeks to eliminate all the pressure felt during the recording sessions and rehearsals for the future LIVE events. It is always a very good thing to do as all will come back with fresh ideas, great ideas and a new rock attitude!
REEL WEB