08.06.2006
Deepest Blue!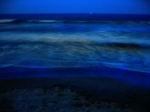 Nous avons reçu des nouvelles de notre guitariste chéri BENE. la mer est superbe, les plongées divines ... cela est l'aventure au bout du monde comme nous avons pu le découvrir dans de nombreux reportages dédiés à la mer!
BENE enjoy yourself!
REEL WEB
We just received news from our favorite guitar player BENE. The sea is great, the diving superb and all there is to see divine! ... That is true adventure at its finest at the end of the world as we have seen in so many documentaries talking about the sea!

REEL WEB