21.06.2006

Bonjour à toutes et à tous,
Nous vous informons que REEL ne pourra jouer le 22.06.06 à Porrentruy dans le cadre de la fête de la musique pour des raisons principalement techniques.
Nous en sommes terriblement déçus ! Nous travaillons pour finaliser de nouvelles dates et nous vous tiendrons informés dès que possible !.
REEL WEB
Hello to all,
We have to inform you that show in Porrentruy on June 22 nd is cancelled.
The main reasons are due to technical difficulties encountered. We area all of course all disapointed. We are working hard on new dates so stay tuned for more news !
REEL WEB
20.06.2006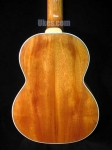 Ces prochaines heures sont consacrées au retour au source: la musique. En effet un peu de temps pour préparer les répétitions pour le concert LIVE du 22.06. La date est proche et l'émotion est grandissante! REEL LIVE enfin!
The next couple of hours will be dedicated to music: back to the roots! Indeed there is still some time left for rehearsals as the LIVe show is still planned on the 22nd of june. The deadline is near and the emotion is big! REEL LIVE finally
19.06.2006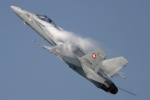 BENE est en route pour les 3 prochaines semaines au pour effectuer son service militaire! Il est opérationnel à la Base Aérienne de Payerne. Si vous le croisez, faites lui signe!
BENE will be at the military service for the next 3 weeks at Payerne's Air Base. If you see, say hi!
16.06.2006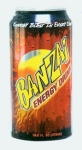 Banzai! BENE est de retour! cela fut un voyage fantastique! Les news suivent encore avec photos et commentaires!
BANZAI! BENE's back! What a rush that trip was! All news and pictures with comments will follow!
12.06.2006