13.03.2007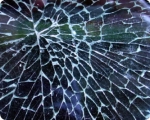 Dans la vie il n'y a pas toujours que de bonnes nouvelles et celle du jour est loin de l'être!
Suite au concert de la chanteuse Cindy, musique écrite par les membres du groupe Colors, qui se tenait devant 12000 personnes, la séparation entre les deux parties fut aussi brutale que soudaine.
Les explications sont nombreuses mais le résultat est que les 4 fameuses chansons qui furent mises au téléchargement sur le site du lematin.ch, seront les dernières. La chanteuse a décidé de voler de ses propres ailes sous la supervision d'une autre personne que nous ne nommerons pas afin d'éviter toute procédure de quelconque nature ... Mais pour qualifier la démarche, toutes les injures de la terre n'y suffisent pas!
Donc dur dur pour cette équipe dynamique qui a investi plus de 3 ans de travail, de compositions, de répétitions, d'enregistrement, de temps et finalement de l'argent pour une artiste qui ne vaut finalement pas 5 centimes (euros ou francs suisses, cela est égal)!
La vie est dure parfois vous savez! Mais les boys seront rebondir avec de nouveaux projets car il reste tant de choses à faire et à vivre dans cet univers cruel mais magnifique qu'est celui de la musique!
REEL WEB
Well sometimes in life there are not only good news and the one we inform you today of with one of them!
After the concert given by the singer Cindy, music written by the members of the band Colors, which took place before 12000 people, a unilateral decision to split was made. This is as brutal as sudden!
Reasons are plenty available but at the end the 4 songs which were downloadable on the website lematin.ch will be the last ones. She decided to part ways under the supervision of a new person which we will not name here to avoid any procedure of any kind ... But what is sure you can take any bad word in modern language, that would still not be enough!
So it is hard for the boys as they were very dynamic and invested more than 3 years of hard work, recording, songwriting, time investment and at the end money for somebody who is not worth a penny (canadian, american, does not matter)!
Life is tough sometimes you know! but they will rebound soon enough as many new things are happening and need to be lived in that universe that can be cruel but magical, the world of music!
REEL WEB
10.03.2007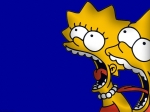 Info ou Intox?
Un coach vocal au sein de REEL?
Cela peut paraître absurde mais non cela est bien le cas et nous souhaitons la bienvenue à Tiffen, prof de chant qui prend cette tâche en mains pour apporter son savoir et ses connaissances à BENE. La raison principale est de travailler le chant et la voix dans les cadre des sessions voix pour l'album en cours pour avancer rapidement et efficacemment.
Bienvenue au sein de la famille REEL!
REEL WEB
True or false?
A vocal coach within REEL?
Well maybe it sounds absurd but it is the case and we would like to welcome Tiffen as vocal coach taking the task very seriously to bring knowledge and new ideas to BENE. The main reason is to work the vocals as good as possible allowing to work faster and better during the vocals session for the new album.
So welcome to the REEL family!
REEL WEB
09.03.2007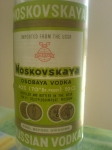 Attardons nous quelques instants sur une boisson made in USSR qui fait des miracles si elle est bu dans des proportions raisaonnables! En plus il existe toutes une série de cocktails où elle est présente et elle se mélange aussi très bien avec toutes sortes de liqueurs! Donc comme on dit là bas ...
Nasdarovye Tovarich! santé Camarade!
Let's spend a few moments on that drink made in the USSR which makes miracles when you drink it within reason! Also many cocktails are made with it and it mixes very well with many great liquors! So as they say in that country far away ...
Nasdarovye Tovaritch! Cheers Comrade!
04.03.2007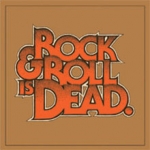 Bonjour à toutes et à tous,
Le titre du jour n'est ni une question ni une réponse ...
Tout simplement une réflexion par rapport aux styles de musiques qui innondent nos ondes radio. Où est passé le rock? Le vrai le pur le solide? Celui qui fait boom boom dans les coeurs et les tympans? Où est-til?
Nous ne détenons pas la réponse mais ce qui est sûr est que REEL y travaille pour que son album DoMiNiOn soit de cette même veine que les groupes passés.
Ray Davies des Kinks dit sur l'album "On The Road": "Les groupes de rock viennent et passent mais le rock sera là pour toujours" - Il a raison, la tradition continue!
Nous nous y engageons ;-)
REEL WEB
Hello to you all,
The title of the day is not a question nor an answer ... Just some thoughts about music styles you hear on the radio today. Where has the rock gone? The true, the real, the pure and solid one? The one that goes boom boom in your hearts and chests? Where is it?
Well we do not have the answer to that question but that is sure is that REEL works very hard on its album DoMiNiOn to remain in the same spirits of those former bands.
Ray Davies of the Kinks said on the album "On The Road": "Rock bands will come, rock bands will go .. but rock and roll will go on forever ... " He is right, tradition goes on!
We will keep it going on ;-)
REEL WEB
01.03.2007
Suite à ce fameux flashback qui a animé quelques longues et très intéressantes discussions au sein du studio par rapport à l'époque où l'enregistrement a eu lieu (en effet un 45t qui fut enregistré fin années 80 comparé à aujourd'hui, cela semble un peu l'âge de pierre!), l'actualité est définitivement à aujourd'hui!
Aujourd'hui est tout ce qui compte avec tout le travail accompli depuis ces derniers mois! REEL existe pleinement par sa musique, l'album Lithium en est la toute première preuve, Dominion est en cours d'enregistrement et les idées fusent pour la suite! REEL est vraiment présent aujourd'hui et il n'existe aucune raison qu'il en soit autrement sauf ... une catastrophe nucléaire ... mais là personne au sein du groupe n'est responsable :-)
Rock on!
REEL WEB
Thanks to the famous flashback which brought some long and superb talks within the studio walls, making music back in the 80s was something very different from today (It is a bit like the stone age when you look at the evolution of all the existing tools). The true news is Today!
Today is what really matter the most when you look on the long work done all those months. REEL exists today through its music, the album Lithium is the first proof of that, the album Dominion is being recorded and many new ideas just rush in. REEL is the present, is today and nothing will stop that except ... a nuclear detonation ... but nobody within the band would be responsible of that :-)
Rock on!
REEL WEB