07.05.2007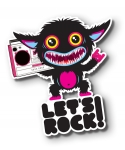 Suite au live du 28 avril dernier, le bilan est plus que positif. En effet les divers commentaires récoltés sont positifs et constructifs. De quoi aller de l'avant sans craintes. Alors continuons de rocker sur le long chemin de Babylone.
REEL WEB
After the live date on April 28th, all is very positive. Indeed the comments and critics that were heard were highly positive and constructive. We can go ahead without any fear. So let's rock on the long way to Babylone.
REEL WEB
04.05.2007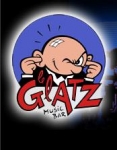 Voici une nouvelle qui fait plaisir et qui vient de tomber!
REEL live le 10 mai prochain à Tramelan, Suisse dès 22h30 au Glatz Bar! venez nombreux tout simplement pour un pur concert REEL!
REEL WEB
Here is a true great news that just came in!
REEL live on May 10th 2007 in Tramelan, Switzerland around 10:30 pm at the Glatz Bar! Come in numbers, we need there for a A true REEL concert!
REEL WEB
02.05.2007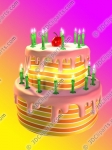 Voili .. voilà ... comme quoi tout arrive ... reelmusic.ch fête ses deux ans d'existence! Incroyable mais vrai! Cela fut une sacrée deuxième année avec tant de choses vécues! Tout simplement merci à toutes et à tous du monde entier d'être présents à chaque instant! Pour REEL et tous les musiciens, cela veut dire beaucoup!
REEL WEB
So .. so ... all can happen ... reelmusic.ch celebrates 2 years of existence! Believe it or not! It has been a superb 2nd year with so much happening! Thank you to all of you from all around the world that stay with us on a regular basis! For REEL and all the members that means so much!
REEL WEB
01.05.2007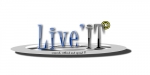 Une nouvelle date pour REEL vient de se confirmer! En effet le groupe jouera dans le cadre du festival de la musique qui se tiendra à Yverdon-les-Bains, Suisse le 21 juin prochain sur la scène principale de 16h00 à 17h00 pour un set de 50 minutes environ. Le groupe jouera la playlist du concert de Neuchâtel plus 2-3 morceaux en plus! Les news suivente encore! Venez nombreux!
REEL WEB
A new date for REEL has been confirmed. Indeed the band will play at the festival de la musique in Yverdon-les-Bains, Switzerland on June 21st 2007 between 16h00 and 17h00 on the main stage. The band will play a set of 50 minutes using the Neuchâtel's playlist plus 2-3 songs additional! News will follow! Hope to see you all there in numbers!
REEL WEB
30.04.2007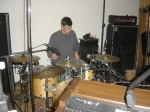 Joyeux anniversaire Jul!
Que le meilleur pour cette nouvelle année qui commence pour toi! Quelle soit aussi riche que la précédente!
REEL WEB
Happy Birthday Jul!
We wish you only the very best for you for the new coming year! We hope it will be a rich one!
REEL WEB