13.03.2007
Broken ...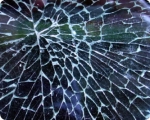 Dans la vie il n'y a pas toujours que de bonnes nouvelles et celle du jour est loin de l'être!
Suite au concert de la chanteuse Cindy, musique écrite par les membres du groupe Colors, qui se tenait devant 12000 personnes, la séparation entre les deux parties fut aussi brutale que soudaine.
Les explications sont nombreuses mais le résultat est que les 4 fameuses chansons qui furent mises au téléchargement sur le site du lematin.ch, seront les dernières. La chanteuse a décidé de voler de ses propres ailes sous la supervision d'une autre personne que nous ne nommerons pas afin d'éviter toute procédure de quelconque nature ... Mais pour qualifier la démarche, toutes les injures de la terre n'y suffisent pas!
Donc dur dur pour cette équipe dynamique qui a investi plus de 3 ans de travail, de compositions, de répétitions, d'enregistrement, de temps et finalement de l'argent pour une artiste qui ne vaut finalement pas 5 centimes (euros ou francs suisses, cela est égal)!
La vie est dure parfois vous savez! Mais les boys seront rebondir avec de nouveaux projets car il reste tant de choses à faire et à vivre dans cet univers cruel mais magnifique qu'est celui de la musique!
REEL WEB
Well sometimes in life there are not only good news and the one we inform you today of with one of them!
After the concert given by the singer Cindy, music written by the members of the band Colors, which took place before 12000 people, a unilateral decision to split was made. This is as brutal as sudden!
Reasons are plenty available but at the end the 4 songs which were downloadable on the website lematin.ch will be the last ones. She decided to part ways under the supervision of a new person which we will not name here to avoid any procedure of any kind ... But what is sure you can take any bad word in modern language, that would still not be enough!
So it is hard for the boys as they were very dynamic and invested more than 3 years of hard work, recording, songwriting, time investment and at the end money for somebody who is not worth a penny (canadian, american, does not matter)!
Life is tough sometimes you know! but they will rebound soon enough as many new things are happening and need to be lived in that universe that can be cruel but magical, the world of music!
REEL WEB