10.03.2007
Coaching Vocals?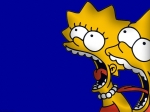 Info ou Intox?
Un coach vocal au sein de REEL?
Cela peut paraître absurde mais non cela est bien le cas et nous souhaitons la bienvenue à Tiffen, prof de chant qui prend cette tâche en mains pour apporter son savoir et ses connaissances à BENE. La raison principale est de travailler le chant et la voix dans les cadre des sessions voix pour l'album en cours pour avancer rapidement et efficacemment.
Bienvenue au sein de la famille REEL!
REEL WEB
True or false?
A vocal coach within REEL?
Well maybe it sounds absurd but it is the case and we would like to welcome Tiffen as vocal coach taking the task very seriously to bring knowledge and new ideas to BENE. The main reason is to work the vocals as good as possible allowing to work faster and better during the vocals session for the new album.
So welcome to the REEL family!
REEL WEB