« 2006-04 | Page d'accueil | 2006-06 »

31.05.2006
DEEP BLUE: BENE is going to the Cocos!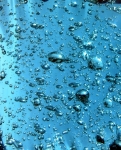 BENE est en route pour une destination lointaine, direction le dernier sanctuaire de la nature sur la planète terre: Cocos Islands & Mapelo Islands. En effet il va participer à une véritable aventure sous-marine à bord du fameux Seahunter. De la plongée sera au programme avec bien sûr découverte de ces îles mais aussi une expédition avec un sous-marin de poche pour voir les fonds par 400m de profondeur ... brrr brrr brrr !!!
REEL WEB
BENE is underway to a foreign destination, the last sanctuary of nature on earth: Cocos Islands & Malpelo Islands. Indeed, he will be part of a great underwater adventure onboard the famous Seahunter. Diving will be the main thing but also to discover the islands, the nature's last preserved treasure on earth, and a submarine dive to a depth of 400m ... brrr brr brr !!!
REEL WEB
29.05.2006
Scratch Rock!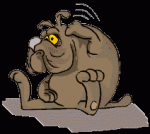 Entre deux déplacements, cela sera une journée de musique pour BENE qui va profiter de ces rares moments de calme pour jouer avec sa guitare! En effet il semble que quelques idées nouvelles sommeillent et doivent sortir pour être enregistrées afin de ne pas les oublier! Toujours important d'avoir du matériel d'enregistrement pour mémoriser ces idées qui viennent et qui partent! Imagination quand tu nous tiens!
Between two breaks today will be a music day for BENE as he can benefit from those rare moments to play the guitar! Indeed new ides of music pieces have come and need to come to be recorded, to be remembered. Always important to way some recording material available to catch the music in case it sould get forgotten. Imagination when it gets you!
REEL WEB
26.05.2006
Music Break!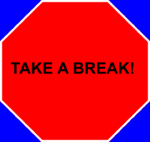 Tous les membres du groupe vont faire un petit break de quelques semaines pour éliminer toute la pression engendrée lors des sessions d'enregistrement et dans le cadre des répétitions pour les LIVE futurs. Ceci sera très bénéfique car il est toujours bon de prendre un peu de distance de tout pour revenir avec des idées nouvelles, fraiches et surtout être en pleine forme.
REEL WEB
All the members of the band will take a break during the next couple of weeks to eliminate all the pressure felt during the recording sessions and rehearsals for the future LIVE events. It is always a very good thing to do as all will come back with fresh ideas, great ideas and a new rock attitude!
REEL WEB
24.05.2006
Something new in BENE's arsenal!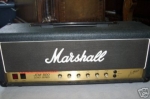 Dans la vie d'un groupe même le matériel peut aussi évoluer! En effet BENE vient de faire l'acquisition de deux têtes Marshall JCM 800 2203 MK2 avec 2 HP 1960A. De la grande classe sonore donc puisque ce type de tête d'ampli est utilisé par les tous grands même si effectivement le matériel date des années 80!
Dans quelques temps, après les divers essais en studio, nous vous donnerons le set-up de BENE qui sera utilisé lors des LIVE de la tournée LITHIUM. Aussi pour tous les fans de grands guitaristes, le site guitargeek.com est là pour vous révéler les secrets des plus grands! Regardez cela de près, cela en vaut la peine!
REEL WEB
During the life of any band, changes happen even with the musical stuff. Indeed BENE just acquired 2 Marshall JCM 800 2203 MK2 with 2 HP 1960A. Big sound that will be as the head amp is known in the music world as being the amp of all times even if it was produced back in the 80s!
Soon we will give you the setp-up that BENE will use during the LIVE shows for the LITHIUM TOUR as soon as the needed checks have been done in teh studio! It is going to blast!
Also for all fans, you can always check out guitargeek.com as the site will reveal to you all set-ups for all great guitarists! A great site to enjoy!
REEL WEB
22.05.2006
Isound.com & REEL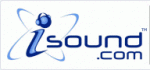 Dans notre souci quasi quotidien de développer les possibilités de faire connaitre REEL et sa musique, voici un nouveau partenaire dans cette longue liste déjà existante: Isound.com!
En effet Isound.com est une nouvelle plateforme média permettant à tout groupe de placer en quelques minutes toutes sortes d'infos pour se faire connaitre d'nouveau public mais aussi de professionnels du métier!
REEL WEB

In our daily job to develop new opportunities for REEL and the music to get known, here is a new media possibility: Isound.com!
Indeed Isound.com is a new web media platform allowing a band to put a lot of information online evry fast to touch a new public and also professionals of the music industry!
REEL WEB
20.05.2006
Osmosis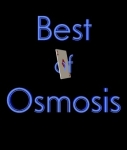 Voici donc un petit résumé des répétitions de jeudi soir:
REEL and ROLL ou ROCK and REEL! Vous avez le choix!
Un grand moment de LIVE en direct. Le passage en revue de l'album LITHIUM fut mythique! Les chansons prennent vie, forme et surtout existent pleinement. En plus le groupe a eu le droit à un auditoire de qualité puisque plusieurs musiciens, chanteurs présents au studio ont eu le droit à cette première!
Un grand moment avec des phrases clés " Tu peux pas jouer moins fort?" "On fait du rock ...pas du reggae!" Oui un tout grand moment! Le groupe prend tout son essort et on vous donner tous rendez-vous pour ce premier LIVE le 22.06.06 à Porrentruy, JU, Suisse dans le cadre de la fête de la musique!
REEL WEB
Here a small summary of Thursday'night rehearsals:
REEL and ROLL or ROCK and REEL! You name it!
A great LIVE. All songs from teh album were checked out and sound great! The songs became real at last. The band even had a first audiense as some musicians and signers were present and enjoyed the loudness of the show!
Also a great moment with key sentences "Can you play less louder?" "We play rock music, not reggae" A great moment indeed! What is sure is that the band will be ready and we hope to see you all at that very first show on 22.06.06 in Porrentruy, JU, Switzerland. It will be a great one!
REEL WEB
19.05.2006
No Catch Mouse Blues!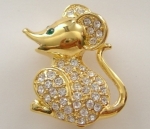 Reelmusic.ch en qualité de blog, ne fait pas partie des nominés pour le GoldenMaus Award 2006! Nous vous avions communiquer cela il y a quelques semaines de notre participation à cet événement! Bien sûr que nous sommes déçus de cela mais rien n'arrêtera le développement bloguesque de REEL!
Reelmusic.ch as blog is not part of the nominees for the GoldenMaus Award 2006! We have informed you about our entering the competition a few weeks ago! Of course we are disappointed but nothing can stop the blog adventure of REEL!
18.05.2006
Rehearsals for the LITHIUM Tour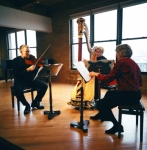 Ce soir au Studio Colors auront lieu les premières répétitions pour les LIVE de la tournée LITHIUM TOUR. Tous les musiciens sont super prêts et enfin vont pouvoir apporter LIVE les chansons de l'album! Cela va être un soirée folle avec du son, du gros son, du très gros son! Les news suivront dès que possible!
REEL WEB
Tonight it is rehearsal night at the Colors Studio where all the band members meet to prepare the songs for the LITHIUM TOUR. All are ready for action! It will be a crazy night, with sound, big sound, tremendous sound! What happened, you will know soon!
REEL WEB
17.05.2006
Neocounter: REEL is available in more than 100 countries on planet earth!

La nouvelle vient de tomber!
Grâce au neocounter, produit développé par www.neoworx.net, le site du groupe fut visité par des fans en provenance de plus de 100 pays de notre bonne vieille terre! Pas mal non pour un groupe qui commence?
REEL WEB
The news just got in!
Thanks to the neocounter, product provided by www.neoworx.net, the band's website has been visited by fans living in more than 100 countries around the blobe! Not band for a starting off band?
REEL WEB
16.05.2006
Men at Work!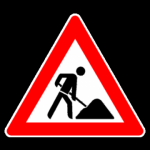 Ces derniers jours PAT & JUL ont été super actifs dans les cadre des enregistrements des nouvelles chansons. En effet suite à la finalisation de l'enregistrement des basic tracks, il faut commencer les corrections! Une première partie d'editing a lieu suite à l'écoute complète des bandes. Corrections de synthés, piano, orgue etc ..., corrections de parties batterie ... le boulot est important, la tâche immense mais le chemin est pris et les résultats excellents! REEL est en train de vous préparer une suite tout à fait digne à Lithium!
REEL WEB
The last couple of days PAT & JUL were pretty much active in the studio working on the new songs. Indeed after the finalization of the recording of the basic tracks, it is time to start into making the songs as good as possible! First editing took place as all did listen to the recorded tapes! Some new synths here, some orgues there, some piano ... some drums, some percussions ... The job is important, the task enormous but the road taken is in front of all and the results are excellent! REEL is making a true follow up to the very first album Lithium!
REEL WEB