20.05.2006
Osmosis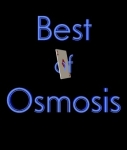 Voici donc un petit résumé des répétitions de jeudi soir:
REEL and ROLL ou ROCK and REEL! Vous avez le choix!
Un grand moment de LIVE en direct. Le passage en revue de l'album LITHIUM fut mythique! Les chansons prennent vie, forme et surtout existent pleinement. En plus le groupe a eu le droit à un auditoire de qualité puisque plusieurs musiciens, chanteurs présents au studio ont eu le droit à cette première!
Un grand moment avec des phrases clés " Tu peux pas jouer moins fort?" "On fait du rock ...pas du reggae!" Oui un tout grand moment! Le groupe prend tout son essort et on vous donner tous rendez-vous pour ce premier LIVE le 22.06.06 à Porrentruy, JU, Suisse dans le cadre de la fête de la musique!
REEL WEB
Here a small summary of Thursday'night rehearsals:
REEL and ROLL or ROCK and REEL! You name it!
A great LIVE. All songs from teh album were checked out and sound great! The songs became real at last. The band even had a first audiense as some musicians and signers were present and enjoyed the loudness of the show!
Also a great moment with key sentences "Can you play less louder?" "We play rock music, not reggae" A great moment indeed! What is sure is that the band will be ready and we hope to see you all at that very first show on 22.06.06 in Porrentruy, JU, Switzerland. It will be a great one!
REEL WEB