22.05.2006
Isound.com & REEL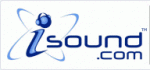 Dans notre souci quasi quotidien de développer les possibilités de faire connaitre REEL et sa musique, voici un nouveau partenaire dans cette longue liste déjà existante: Isound.com!
En effet Isound.com est une nouvelle plateforme média permettant à tout groupe de placer en quelques minutes toutes sortes d'infos pour se faire connaitre d'nouveau public mais aussi de professionnels du métier!
REEL WEB

In our daily job to develop new opportunities for REEL and the music to get known, here is a new media possibility: Isound.com!
Indeed Isound.com is a new web media platform allowing a band to put a lot of information online evry fast to touch a new public and also professionals of the music industry!
REEL WEB