20.01.2010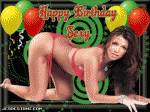 Bonjour tout le monde,
Un joyeux anniversaire à BENE qui fête ses 42 ans. Après toutes ces années et toujours la fièvre Rock n' roll :-)
REEL WEB
Hello to you all,
Happy B'day to BENE who celebrates his 42nd birthday. Still rocking after all theses years :-)
REEL WEB
10.12.2009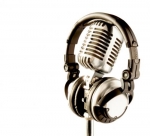 Bonjour tout le monde!
Après une pause additionnelle, le groupe a enfin terminé et mis en place son agenda pour l'enregistrement du nouvel album qui devrait voir le jour d'ici fin mars 2010! Voici une prime info! Donc d'ici ce grand moment, beaucoup de travail attendent les musiciens avec JAY qui sera de nouveau derrière les manettes :-)
Les news suivent! :-)
REEL WEB
Hello to you all!
After an additional break, the band got the agenda finally together and the recording can start. Normally the album should be finished by end march 2010 so that is a true breaking news! But before that great event, tons of loads of work are awaiting the band members with JAY being back again behind the mixing table :-)
News will follow :-)
REEL WEB
19.08.2007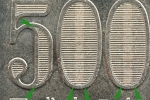 Voici un autre grand moment au sein de REEL WEB!
En effet la 500ème note vient de tomber et nous nous réjouissions de cet anniversaire!
Quelle aventure c'est depuis le début et nous vous remercions de votre fidélité!
Continuez à nous suivre car il reste encore tant de choses à vivre pour le groupe!
REEL ROCKS! DOMINION RULES!
REEL WEB
So another great day within REEL WEB!
Indeed the 500th note just arrived and it are all proud of that anniversary!
What a musical adventure it has been since the start and we thank you for your trust!
Stay with us as there is so much to come for the band!
REEL ROCKS! DOMINION RULES!
REEL WEB