19.08.2007
# 500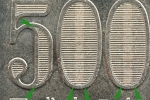 Voici un autre grand moment au sein de REEL WEB!
En effet la 500ème note vient de tomber et nous nous réjouissions de cet anniversaire!
Quelle aventure c'est depuis le début et nous vous remercions de votre fidélité!
Continuez à nous suivre car il reste encore tant de choses à vivre pour le groupe!
REEL ROCKS! DOMINION RULES!
REEL WEB
So another great day within REEL WEB!
Indeed the 500th note just arrived and it are all proud of that anniversary!
What a musical adventure it has been since the start and we thank you for your trust!
Stay with us as there is so much to come for the band!
REEL ROCKS! DOMINION RULES!
REEL WEB