31.08.2009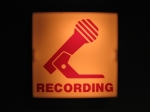 Bonjour tout le monde!
Voici la suite des news en provenance du studio! En effet le travail a bien commençé avec les basses et synthés sur 3 nouvelles chansons! Un bon début :-)
REEL WEB
Hello to you all!
So here are the following news from the studio! Indeed the recording is going on great as the bass lines and synths were put to 3 new songs! A very good start!
REEL WEB
18.08.2009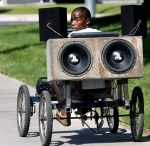 Bonjour tout le monde!
Alors l'activité musicale de REEL a commençé. En effet les musiciens se sont retrouvés et ont pu discuter les diverses compositions existantes. Comme d'habitude les discussions furent riches et tumultueuses car forcément chacun cherche à donner son avis. Mais comme le tout est toujours pour le meilleur du groupe, c'est toujours une situation très intéressante.
Ces prochaines semaines JAY posera ses lignes de basse et PAT profitera de placer ses premiers claviers. La batterie temoin est en place et sonne superbement bien ce qui est déjà une très bonne chose en vue du résultat final :-)
Mais beaucoup de discussions d'ici le résultat final :-)
Restez avec nous et la suite prochainement :-)
REEL WEB
Hi to you all!
So the musical activity of the band REEL has picked up. Indeed all musicians have met in the studio and have discussed all written songs. As usual the talks were very interesting and loud as it is always tought to speak each other opinions but that is the beauty of it because at the end it is for the greater good of the songs. It makes it all more sparkling :-)
The following weeks JAY will lay down his bass lines and PAT will also put the first synths here and there on all songs. The demo drums are sounding just great and gives already a very good picture for the end result even if we are still a long way from it!
So many talks until the final cut which sounds very promising :-)
So stay tuned as there is more to come soon :-)
REEL WEB
14.03.2009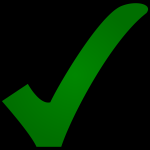 Bonjour tout le monde!
Tout le monde au sein de REEL WEB peut pousser un ouf de soulagement et crier OUI! Enfin .. enfin ... le CD de Dominion est enfin produit et existe sous sa forme physique et pas que digitale. Un travail de fou fut effectué pour rendre ça possible et très rapidement nous vous informons comment vous pouvez acheter le CD de Dominion qui existait sous forme digitale jusque maintenant, disponible auprès des plus importants websites de musique.
Les news suivent! :-)
REEL WEB
Hello to you all!
All the people at REEL WEB feel relieved and can finally say YES ! Finally .. oh yes finally .. the CD of Dominion is finally produced and available in its physical form and not only digital. Great work has been achieved to have it and now it is available. We will inform you very soon where to get the CD within the next days. The CD is still available in its digital form in all major musical websites. New follow :-)
REEL WEB
11.03.2009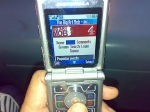 Bonjour tout le monde!
Nous avons appris que Swisscom a décidé de stopper le service moblog que REEL utilisait. Donc une fenêtre multimedia qui se ferme ce qui est bien sûr dommage. Le site du groupe est donc mis à jour en conséquence :-)
REEL WEB
Hello to you all!
We have been informed that Swisscom has decided to stop the moblog service which was used by the band and it is another multimedia window closing! The band's website is updated accordingly! :-)
REEL WEB
13.10.2007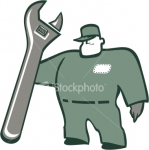 Bonjour à toutes et à tous!
Suite à des problèmes de maintenance qui sont résolues, nous pouvons de nouveau mettre à jour le site du groupe. La suite de la présentation des chansons de l'album va continuer demain et donc merci de votre présence. Rock and REEL!
REEL WEB
Hello to you all!
Due to to some maintenance which are now solved, we will be able to update you again about what is going on the band's website. We will continue with the presentation of the new songs from the album and thank you for being present. Rock and REEL!
REEL WEB