25.12.2008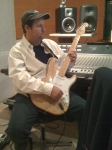 Bonjour tout le monde!
Nous venons de charger un album photo de BENE lors des sessions guitare lors de la composition de nouveaux titres!
Des sessions qui furent très sonores! :-)
REEL WEB
Hell to you all!
We just uploaded a new photo album regarding BENE's guitar sessions during the writing and recording the basics for new songs!
Sessions that were quite noisy! :-)
REEL WEB
24.12.2008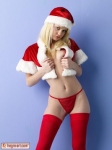 Joyeux Noël 2008!
Nous vous souhaitons que le meilleur à toutes et à tous qui nous suivent depuis le tout début! Cette aventure musicale en vaut la peine chaque jour, chaque minute et chaque seconde de chaque journée :-)
Nous nous reverrons en 2009 avec une année qui sera riche en musique et émotions!
Pour le moment, sortez le champagne et fêtez! :-)
REEL WEB
Merry Christmas 2008!
We wish you all only the very best! We thank once again all people that have followed us since day one! The musical journey has been worth living for, for every hour, every minute and second on each and every day! :-)
We will see you all again in 2009 for another rich and mucial year!
For now bring out the champagne and celebrate! :-)
REEL WEB
15.12.2008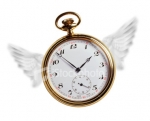 Bonjour tout le monde!
Que le temps passe vite en cette fin d'année 2008! Les news étaient rares mais le travail actif! En effet en ce moment la période est riche et nous vous donnerons les détails très très prochainement! Encore merci de votre patience!
REEL WEB
Hello to you all!
As the title says Time just flies by during this year's end! The latest news have been slow but nevertheless so much is happening right now and details will follow very soon! We promise you that! Thank you for waiting!
REEL WEB
17.11.2008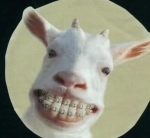 Bonjour tout le monde!
REEL WEB reprend ses droits après une petite pause durant l'absence de notre BENE direction Galpagos. Le voyage s'est super bien passé avec des tonnes de découvertes sous-marines. Du requin des Galapagos au fameux requin baleine, BENE a eu la chance de tout voir et de près en plus! Donc un vrai succès que ce voyage! Sinon retour à l'actualité musicale! Le groupe se retrouvera prochainement en studio pour travailler sur les nouvelles compositions et mettre en place son nouveau plan de combat! :-) cela va promettre d'être sonore! :-)
REEL WEB
Hello to you all!
REEL WEB is back and alive with a smile as it has taken a small break during BENE's absence to the Galapagos. The journey was a true great one with tons of thigs seen. From Galapagos Shark to the famous whale Shark, all creatures have been encountered which makes it a real successful trip! But back to the musical news! The band will get back together and work on the new material and go ahead with its new sonic project! So more to hear real soon ! :-)
REEL WEB
30.10.2008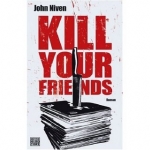 Bonjour tout le monde!
Nous profitons de la note du jour pour vous parler un peu de littérature musicale!
En effet nous vous conseillons et recommandons de lire le livre "Kill Your Friends" de John Niven qui donne une image très intéressante de l'industrie de la musique. Trop souvent la presse vous présente les histoires à succès ou les stars à succès par contre ce livre expose la face cachée de ce business! Un grand moment de lecture en perspective! Mettez du REEL comme musique de fond et laissez vous happer par ce livre :-)
REEL WEB
Hello to you all!
We take the opportunity today to talk a bit about music litterature!
Indeed we would like to present to you the book called "Kill Your Friends" of John Niven which present a very different picture of the music industry. Too many times you read about the success stories and the stars that truely have success. This Book will give you another side o fthe story of what is going on in the music industry!
So put some REEL music and enjoy it fully! You will see it is worth it!
REEL WEB