24.12.2008
Merry Christmas 2008 !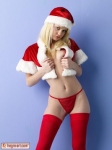 Joyeux Noël 2008!
Nous vous souhaitons que le meilleur à toutes et à tous qui nous suivent depuis le tout début! Cette aventure musicale en vaut la peine chaque jour, chaque minute et chaque seconde de chaque journée :-)
Nous nous reverrons en 2009 avec une année qui sera riche en musique et émotions!
Pour le moment, sortez le champagne et fêtez! :-)
REEL WEB
Merry Christmas 2008!
We wish you all only the very best! We thank once again all people that have followed us since day one! The musical journey has been worth living for, for every hour, every minute and second on each and every day! :-)
We will see you all again in 2009 for another rich and mucial year!
For now bring out the champagne and celebrate! :-)
REEL WEB