03.01.2014
happy new year 2014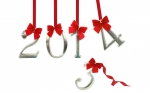 Bonjour tout le monde,
Bonne année 2014 à tout le monde! Que cette nouvelle année soit roche en REEL music, et elle le sera! Restez à l'écoute, prochainement de nouvelles informations concernant le groupe ...
REEL WEB
Hello to all,
Happy new year 2014 to you all. This new year will be another great year for REEL with more music to come. Stay tuned as soon soon soon you will hear some new soon infos about the band ...
REEL WEB