10.11.2013
technical problems ...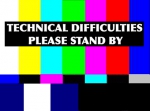 Bonjour tout le monde!
Le site de REEL est back on line. En effet nous avon connu quelques problèmes techniques et étions absents de la toile web pendant quelques jours. Mais tout est rentré dans l'ordre pour notre plus grande satisfaction.
Quelles sont les nouvelles du moment? comme vous le savez l'album "MONSTROSO" est sorti en débit de cette année et connait une bonne écoute auprès de la clientèle. Sinon dans les coulisses les choses se préparent et très prochainement nous aurons le plaisir de vous présenter tout cela.
REEL WEB
Hello to you all,
the web of the band is back on line, indeed we had some technical difficulties which needed to be solved and we were absent for the world wide web. Now all is solved and we are glad to be back on line!
What is new? Well you know the band released the album "MONSTROSO" start of the year and it has gained some interesting success to our listeners and all we can tell for now, is that backstage many things are happening so stay tuned to learn more soon.
REEL WEB