29.10.2008
Galapagos & BENE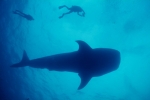 Bonjour tout le monde!
Après des heures et des heures de studio, BENE fera un break ces prochains jours pour partir direction des Galapagos pour d'une part découvrir le pays mais aussi pour faire des heures de plongées en espérant voir le grand requin baleine! Comme vous le savez déjà la plongée sous marine est la 2ème passion de notre guitariste / chanteur et pouvoir faire un voyage aussi exceptionnel et bien cela ne se refuse pas !
Des news du voyage suivront prochainement :-)
REEL WEB
Hello to you all!
After hours and hours of hard work in the studio, BENE will take a break for the next days that will lead him to an expedition going to the Galapagos. To discover the country of course and hopefully to do some hours of diving. As you already know diving is our guitarist / singer second main hobby and this journes will be a true great one!
News of this journes will follow soon soon soon :-)
REEL WEB