15.10.2008
We can do it!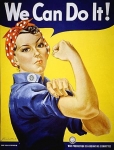 Bonjour tout le monde!
Voici les dernières news du groupe et des musiciens! Alors comme vous le savez déjà REEL cherche un vrai label et pour le moment plus de 20 labels différents furent contactés en Allemagne. C'est une 1ère approche et bien sûr les recheches continuent! Cel ava prendre du temps mais le partenaire de REEL, Future Clash Media a bon espoir! ça sonne positif non ?
Sinon les musiciens travaillent sur d'autre projets: JUL est actif avec le groupe D-Verse. PAT et JAY travaillent avec une formation les Spaghettis Carbonari où ils comblent des places vacantes! Concernant BENE, il travaille bien sûr d'une part sur de nouvelles compositions et d'autre part approfondie ses connaissances dans le domaine de la plongée. Eh oui il est une grand plongeur devant l'éternel et apprendre toujours quelque chose de plus est une motivation importante pour lui. Plus de news prochainement!
En ce qui concerne la musique de REEL, nous pouvons vous dire que plus de 10 nouveaux titres sont en préproduction et ça c'est une signe que nous pouvons le faire! REEL est un vrai groupe de création où la musique est vraiment au centre du travail!
Attendez de voir la suite :-)
REEL WEB
Hello to you all!
So here are the latest news about the band and the boys! So as you know REEL is looking for a real string label and over 20 of them have been contacted in the german market thanks to the partner Future Clash Media. It is the 1st approach so no news for now but good hopes for now! Sounds very promising no ?
Regarding the boys: JUL is working for the moment with D-Verse. Pat and JAY are working with the Spaghettis Carbonari as they are fitting in empty spaces. Regarding BENE he is working on the music of course and at the same time following new courses about diving as he is highly to increase skills and knowledge. New will follow soon!
Now regarding the REEL music, things are goinbg pretty well and we can inform you that more than 10 songs are in preproduction. That is a good sign that we can do it! REEL is all about music as a true creating element!
Wait to see and hear some more soon! :-)
REEL WEB