14.04.2008
"Dominion" booklet finished to 95%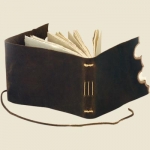 Bonjour tout le monde!
Voici les dernières nouvelles concernant le fameux livret pour le CD "Dominion". Nous pouvons dire qu'il est terminé à 95% , il reste encore quelques détails à régler. L'album lui est déjà disponible sur iTunes mais le CD physique est pas encore produit. Le management attend encore la réponse d'un label de parution pour voir si le groupe pourrait être bien représenté et surtout demandé. Concernant le développement de cette possibilité, nous vous tenons au courant très prochainement.
REEL WEB
Hello to you all!
So here are the latest news regarding the booklet "Dominion"! We can say now it is finisehd to up 95% so all looks very good still some minor changes to be made before full finaliuztion. The management still waits some reply from a potential label that books bands as well which would give the band a trze big good push. Regarding that matter, we will keep you informed as soon possible!
REEL WEB