01.04.2008
Casting?!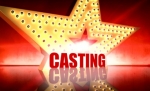 Bonjour à toutes et à tous!
Le groupe a donc pris part à cette demi finale du concours zicmeup.com. Durant ce casting nouvelle star / star ac' style, le groupe profita de présenter au jury un autre morceau que ce qui est présenté sur le site. Worlds fut cette chanson surprenant tout le monde par son côté très rock metalisé! En tout cas pour le groupe ce fut une nouvelle expérience sur la longue route du succès!
REEL WEB
Hello to you all!
So yesterday the band took part at the semi final for the zicmeup.com contest. During the casting american idol /star ac' style, the band played another song to the jury which is not on the web site. Worlds has been that song a more rock, metallized approach that schocked a bit the jury but for the band another step on the long road to success!
REEL WEB