30.01.2008
NewLooks!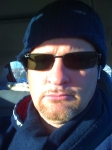 Bonjour à toutes et à tous!
Enfin .. enfin le moment tant attendu est enfin arrivé! Eh oui suite à quelques imprévus REEL a pris un peu de retard dans ce début d'année 2008 mais les choses s'arrangent ce qui est bien sûr bénéfique pour tout le monde! Et surtout pour vous qui attendez tant du groupe! BENE version 2008 est aussi très en forme et d'attaque! Prochainement nous vous proposerons une interview exclusive avec le guitariste et chanteur du groupe! Beaucoup d'infos pour vous tous!
REEL WEB
Hello to you all!
Finally .. Yes finally the big time has finally arrived. Due to some unexpected situations REEL is a bit late starting all what the band has to do but everything is back in order which of course will bring joy to you all! We glad that all comes together expecially for you expecting so much from the band! BENE versioin 2008 is also locked and loaded, in great shape! Soon for you we will have a full length interview with him! Tons of news will follow!
REEL WEB