14.12.2007
Congratulations to D-Verse / Mobile Act Unsigned 2007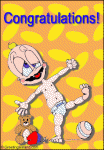 Bonjour à toutes et à tous,
Alors félicitations à D-Verse qui avec Jay, Jul et Pat, ont gagné au Mobile Act Unsigned 2007. Un single et un video clip les attendent pour terminer en beauté cette année 2007 et pour commencer 2008 à fond les manettes. Bravo!
REEL WEB
Hello to you all,
So we congratulate D-Verse with the help of Jay, Jul and Pat to have won the Mobile Act Unsigned 2007. A single and a video clip is waiting for them to finish the year 2007 and to start 2008 with a sloid bang. Congratulations!
REEL WEB