10.12.2007
Music Act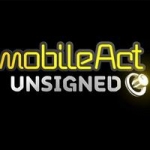 Voici une excellente nouvelle pour Jay, Jul et Pat qui sont en soutien pour le groupe D-Verse City dans le cadre du concours Mobile Act 2007 en atteingnant la finale avec plus de 46% de votes. Ce qui est un score très prometteur pour remporter le 1er prix qui est bien sûr l'enregistrement d'un single et album avec Universal Suisse. Pas mal non!?
Toute le monde au sein de REEL souhaite bonne chance pour la finale de ce soir que vous pouvez aussi voir sur les chaines en suisse allemande et TVM3 pour la romandie.
REEL WEB
So here is a very big good news for Jay, Jul & Pat as being part of the band D-Verse City for the Mobile Act 2007 contest. They have reached the finals with about 46% of votes which is an incredible score. We like to recall tha the winner will record a single and a full album with Universal Switzerland. Not bad at all!?
All at REEL wish the very best for tonight finals which is shown on some swiss german TVs and on TVM3 for the romandie.
REEL WEB