17.10.2007
#13, #14 and #15 .. The last songs ...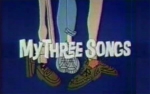 Bonjour,
Aujourd'hui nous terminons la présentation des nouvelles chansons de l'album DominionWorlds, Runways et We Wear The Mask avec les chansons . Elles définissent un style de REEL plus crunchy, plus direct, plus rock aussi. Voici les samples et paroles. Nous vous remercions pour vos commentaires!
REEL WEB
WORLDS:



lyrics: WORLDS.pdf
RUNWAYS:



lyrics: RUNWAYS.pdf
Hello to you all!
Today we finish the presentation of the last songs of the album Dominion. The songs are Worlds, Runways and We Wear The Mask. The define a new style within REEL with a more crunchy, rock approach. Here are the sample and lyrics. Enjoy! We thank you for all comments!
REEL WEB