18.10.2007
REEL rehearsing live set!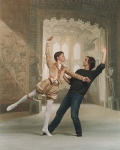 Hier le studio de répétitions a tremblé au son de la REEL music! En effet les membres se sont retrouvés pour une mega jam permettant de remettre en place les morceaux de l'album Lithium et de commencer l'intégration des nouvelles chansons de l'album Dominion. La répétition fut grandiose et les nouvelles chansons rendent super bien en LIVE. Comme quoi le band peut compter sur un répertoire de valeu qui sait faire ses preuves en public.
N'oubliez pas le prochain concert prévu le 10.11.2007 à Travers en Suisse dès 20h00. REEL will rock the night!
REEL WEB
Last night the rehearsal studio lived through REEL's music! Indeed the band members got together to play a mega jam to review the songs from the Lithium album and started to integrate the songs from the new album Dominion in the set list. The rehearsal was great and the new songs work very well LIVE. The band can count on a solid song basis for the LIVE shows!
Do not forget, the next live will be on november 10th, 2007 in Travers, Switzerland around 8 PM. REEL will rock the night!
REEL WEB