16.10.2007
#10, #11 and #12 ... more songs ...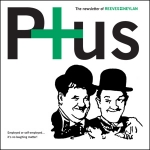 Hello tout le monde!
Les problèmes techniques sont derrière nous et nous pouvons continuer à vous présenter les chansons du nouvel album Dominion. Aujourd'hui pas une, ni deux mais trois présentations, rien que pour vous!
Aujour'dhui nous présentons les chansons Like Yesterday, Rivers of Doubt et Save Me. Des chansons au tempo plus lent, plus slow mais qui gardent toute la saveur REEL. Voici les samples et les paroles. Profitez un max!
REEL WEB
Like Yesterday:
lyrics: LIKE YESTERDAY.pdf
lyrics: RIVERS OF DOUBT.pdf
lyrics: SAVE ME.pdf
Hello to you all!
Now that the technical problems are solved, we are able to continue to present you the songs of the new album Dominion. Not one, not two but three songs today. The songs are Like Yesterday, Rivers Of Doubt and Save Me. They are more slow tempo songs but they keep the REEL egde developped until now. Here are the samples and lyrics. Enjoy!
REEL WEB