23.09.2007
10.11.2007: Live in Travers, Switzerland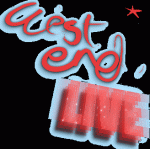 Voici une confirmation qui vient de tomber!
REEL jouera LIVE le 10 novembre prochain à Travers, Suisse vers 20h00 pour un set qui s'annonce déjà comme très rock and la fameuse REEL touch! Venez nombreux!
REEL WEB
Here a confirmation that just came in!
REEL will be playing LIVE on November 10th, 2007 in Travers, Switzerland around 8 PM for a full set of sheer REEL rock music! Come in numbers!
REEL WEB