21.09.2007
Getting ready to sale & distribute Dominion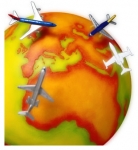 Bonjour à toutes et à tous,
L'effort de ces prochaines semaines est de mettre en place avec les meilleurs partenaires possibles, la vente et la distribution de l'album Dominion soit en mode digital ou en vente physique du CD. Nous vous informerons de chaque avancement et mise en place pour vous donner la possibilité d'écouter, d'entendre et d'acheter bien sûr l'album.
REEL WEB
Hello to you all!
The main effort for the weeks to come will be to put in place with the best partners possible the sales and distribution of the album Dominion either in digital mode or physical CD sales. We will keep you informed where you can listen to the songs and of course buy the album.
REEL WEB