10.07.2007
Rock the studio!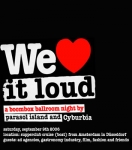 Rock le studio est le plan du jour!
En effet les boys entrent de nouveau au studio pour travailler sur les chansons du nouvel album DoMiNiOn: Jul veut rajouter des percussions et effets, Pat veut mettre des notes de claviers par ci par là et Jay a encore son solo de basse à faire! Eh oui vous lisez bien un solol de basse dans une chanson! Pas une première mondiale mais cela sera un événement fort de l'album. Bene qui vas continuer de travailler les parties voix et guitare. Donc que du beau travail en perspective!
Sinon les boys profiteront de jammer un bon coup pour faire vibrer les murs au son des décibels de la REEL music! Que du bonheur!
REEL WEB
Rock the studio is today's plan!
The boys are back in it to work on the songs for the new album DoMiNiOn: Jul wants to add some percussion effects, Pat wants to leave some additional notes here and there and Jay still has a bass solo to do! Yes you read us correctly! A bass solo on one of the songs! Not that it is a world premiere but it will a big moment on the album. Bene will continue to work on the vocals and guitar parts. Still some job to be done!
Then the boys will jam a bit bringing the studio's walls down as they will not resist the pressure of REEL music! Just pure joy that will be!
REEL WEB