12.04.2007
Video is shot, finished & ready!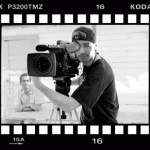 Bonsoir à toutes et à tous,
Un message en vitesse pour dire que la vidéo est tournée et terminée. Nous sommes en train de finaliser l'editing et d'avoir l'objet précieux dans les formats nécessaires. Donc cela est plus qu'uen question de temps pour découvrir tout cela!
Merci de votre patience!
REEL WEB
Hello to you all,
A quick message as so much to do right now, the video is shot and finished. We are finalizing the editing and have it in the right and needed formats to show it to you all. So it is just a question of time now for you to discover it!
Thanks for your patience!
REEL WEB