31.03.2007
Champions of the blogosphere !?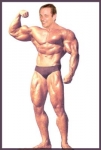 Merciiiiiiiiiiiiiiiiiiiiiiiiiiiiiiiiiiiiiiiiiiiiiiiiiiiiiiiiiiiiiiiiiiiiiiiiiiiiiiiiiiiiiiiiiiiiiiiiiiiiiiiiiiiiiiiiiiiiiiiiiiii à toutes et à tous pour un mois de mars 2007 tout simplement extraordinaire! Grâce à vous et à vous seuls, tous le compteurs sont explosés! Un max de visiteurs uniques, un maximum de visites et un nombre tout simplement incroyable de pages lues!
Merci de vous faire ressentir comme champions de la blogosphère! Mais surtout n'oubliez pas cette fameuse date du 28 avril prochain à Neuchâtel, Suisse où vous aurez l'occasion de découvrir REEL dans toute sa splendeur! Cela va casser la baraque vous pouvez compter dessus!
Merci de tous les membres du groupe!
REEL WEB
Thank youuuuuuuuuuuuuuuuuuuuuuuuuuuuuuuuuuuuuuuuuuuuuuuuuuuuuuuuuuuuuuuuuu to you all, to all of you in making this month of march 2007 just so incredible! Thanks to you and only to you, you made all counters just explode! unqiue vistors, number of visits and a tremendous amount of read pages!
Thank you for making us feel true champions of the blogosphere! But really do not forget that very important date as on April 28th in Neuchâtel, Switzerland where you will have the chance to experience REEL live! It gonna kick ass you can count on it!
Thanks from all members of the band!
REEL WEB