20.10.2006
Thank You!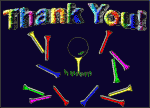 Malgré que les votes sont encore ouverts jusque demain soir, nous venons d'apprendre que le groupe n'est pas retenu pour la fameuse 2ème phase. Les raisons ne sont pas connues et par conséquent nous ne connaissons pas encore notre position finale pour cette phase de qualification.
Donc tout simplement merci à toutes et à tous, tout simplement!
Dès que nous avons des chiffres un peu plus fiables, nous vous informerons. Ce qui est sûr plus de 400 groupes ont pris par à cette phase qualificative, ce qui est pas mal et démontre le vivier très intéressant que représente la Suisse pour la musique!
Nous sommes fiers de faire partie de cette aventure et grâce au travail effectué, à l'album réalisé et pour tout ce qui est encore en cours, nous sommes cette aventure!
Merci!
REEL WEB
Even if the votes are still open until tomorrow night, we have been informed that the band didn't make it to the famous 2nd round! The reasons are unknown nor are the results so it is actually very difficult for us to understand where we stand!
But already we want to thnak all of you who voted so strongly for us! Thanks!
So as soon as we have some results for you, we will let you know of course! What we know is that more than 400 bands took part for this qualifying round which is a very good score showing that Switzerland can produce true great music and bands.
We are very proud to be part of this adventure and with the work done, the album produced and all that is still to come, we are this musical adventure!
Thank You!
REEL WEB