19.10.2006
Longest DAY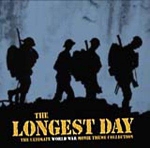 Le jour le plus long est enfin arrivé! En effet aujourd'hui nous devrions savoir si nous sommes qualifiés pour ce fameux 2ème tour du concours en question! Le suspense est total!
En tout cas profitez encore de voter pour nous jusqu'au dernier moment, jusqu'au dernier souffle!
Merci!
REEL WEB
The longest day has finally arrived! Indeed today we will know if you are qualified for the second round of the now famous contest. The suspense is total!
Anyway we already thank you for your votes you send us until the last moment,the last breath!
Thanks!
REEL WEB